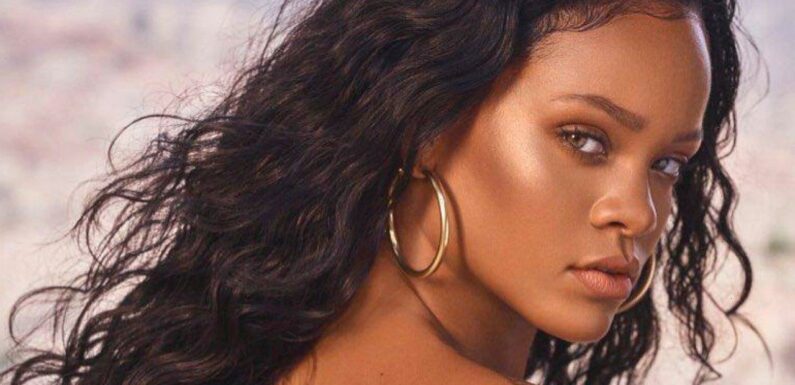 The Barbadian singer is climbing music charts with 'Lift Me Up' from 'Black Panther: Wakanda Forever' soundtrack, which serves as her first solo single in six years.
AceShowbiz –Rihanna has received a lot of love since making her comeback with "Lift Me Up" from the "Black Panther: Wakanda Forever" soundtrack. The new single, which was dropped on October 28, has taken over the internet upon its release.
Serving as Rihanna's first solo single in six years, "Lift Me Up" has soared to No. 1 on Apple Music in 45 countries. It also reached number one on Switzerland's Hitparade and top-10 on music charts in various other countries.
The song also debuted at No. 3 on Spotify with first day streams of 7.605 million. Meanwhile, on U.S. radio, the emotional ballad has hit a seismic all-format audience of 26.613 million, marking the highest Stateside radio debut of the year so far and highest radio launch of the Barbadian singer's career.
In addition, "Lift Me Up" landed at No. 2 on the U.K.'s Official Singles midweeks chart. Billboard's relaunched Hot Trending Songs chart, which is powered by Twitter and sponsored by Xfinity Mobile, the song stole the No. 1 spot.
Ushering "in the next era of the Barbadian beauty's iconic career," the song was written by Tems, Ludwig Goransson, Rihanna and "Black Panther" and its sequel director Ryan Coogler. "After speaking with Ryan and hearing his direction for the film and the song, I wanted to write something that portrays a warm embrace from all the people that I've lost in my life," Tem said of the tune.
"I tried to imagine what it would feel like if I could sing to them now and express how much I miss them," Tems added. "Rihanna has been an inspiration to me so hearing her convey this song is a great honor."
As for Ryan, he previously explained why RiRi was the perfect fit for the tune. "Rihanna, man, we knew she was at a point in her life as well where she was focusing on different things – focused on business, motherhood, which is a big theme in our fil," he said when speaking to The Hollywood Reporter. We were holding out hope that maybe it could work out and boy did it for this song,… I can't wait for people to hear it."
Source: Read Full Article