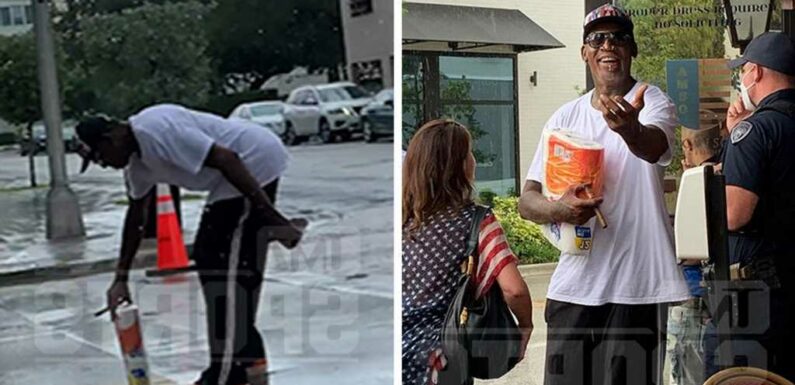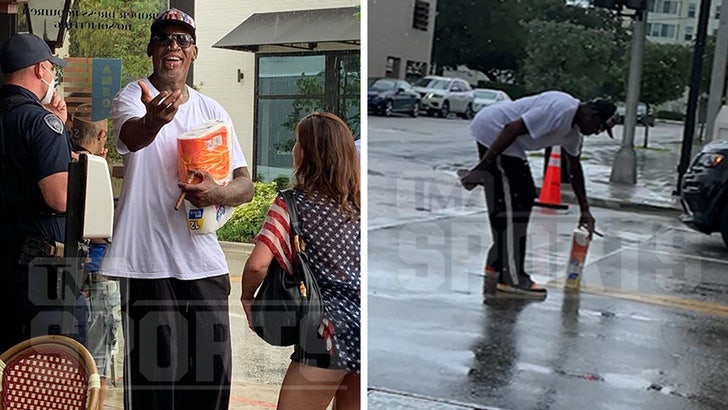 Is that Dennis Rodman? Why is he putting a 9-pack of toilet paper in the middle of a busy street during a rainstorm?
Is he signing that guy's cast? Smoking a cigar? Aggressively hitting on women?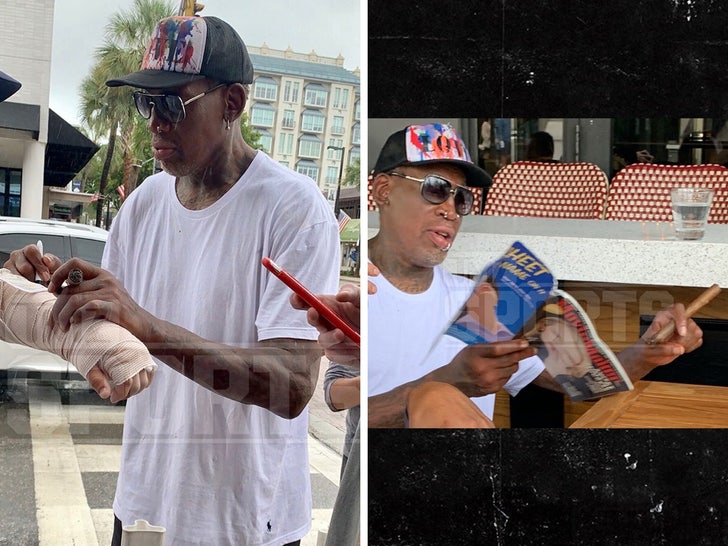 Is that a cop? He's definitely wearing a mask. Why isn't anyone else?
SO MANY QUESTIONS! BARELY ANY ANSWERS!
Welcome to another edition of, "The Bizarre Adventures of Dennis Rodman!!"
Here's the deal … this video was shot on Sunday at the American Social gastropub in Ft. Lauderdale.
Witnesses tell us Rodman showed up with some friends around 3:45 PM and seemed to be on a mission to entertain.
No one seems to know where Rodman found the toilet paper — but he was flaunting it like it was still Week 1 of quarantine!
At one point, he ran the TP into the street — but we're told a police officer who was in the area instructed him to pick it up. Dennis complied.
Eventually, Dennis left without further incident … but yeah, another weird day in the life of Dennis Rodman.
Source: Read Full Article