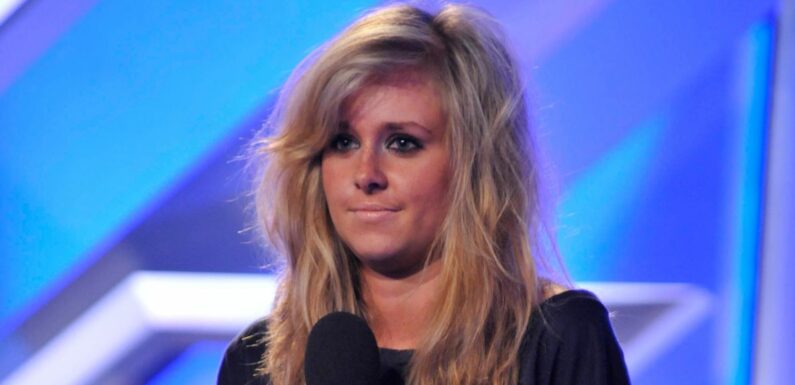 Former The X Factor star Diana Vickers has stunned fans online as she revealed her stunning transformation, 15 years after initially starring on the talent show.
The 31 year old star was just 17 years old when she starred in the 2008 series of The X Factor and quickly gained the attention of then judges Louis Walsh and Cheryl.
The talented singer was even described as a "little hippie" by Louis, and was well known for her quirky, even if understated sense of style.
Now, 15 years later, Diana has showcased a stunning new look as she sizzled in a green bikini by brand We Are We Wear while enjoying a well deserved holiday to South Africa.
Labelled by fans as "hot stuff", Diana shared a slew of images from her trip to the beaches, with the singer almost unrecognisable when compared to how many viewers originally remembered her.
In a second snap shared by the star, Diana showed off her impressive figure in a black high legged bikini, while her beauty blonde locks were worn tousled over her shoulders.
It wasn't just swimwear that Diana showcased however either, as she later went on to reveal a stunning cream top, scarf and trousers by brand Nobody's Child as she prepared to embark on a day trip Safari to see some of the country's most iconic – and endangered – animals.
Alongside her first image, Diana captioned the post, "Teeny weeny 80's bikini," while for the second, she even urged followers to "mute her for the week" as she teased just how envious she thought her followers may be of her lavish getaway.
The latest appearance is a far cry from Diana's iconic audition on The X Factor back in 2008, when she starred in the same series that propelled JLS, and eventual winner Alexandra Burke to megastardom.
The star won the approval of judges and viewers at home, when she sang The Blower's Daughter by Damien Rice at her first audition, and was well known for regularly performing barefoot at her live shows in order to better "feel" the music.
Since leaving the show, where she finished in fourth place, she has turned her attention towards the stage as carved a successful career for herself in musical theatre, including the lead role in The Rise And Fall Of Little Voice in the West End and later in the Rocky Horror Show UK tour, and Son Of A Preacher Man.
Additionally, despite not winning The X Factor, she still managed to release two albums, Songs From The Tainted Cherry Tree in 2010, and Music To Make Boys Cry in 2013.
READ MORE:
'Harry and Meghan have no way back – it would be a mistake to attend Coronation'
Jacqueline Jossa called 'unbelievable' as she confidently poses for swimsuit snap
22 Kids and Counting's Noel and Sue Radford 'taking a break' after heartfelt statement
Love Island finalists return to UK after Islander hints things will 'kick off' at reunion
Ferne McCann and fiancé Lorri Haines almost split amid strain of voice note scandal
Source: Read Full Article