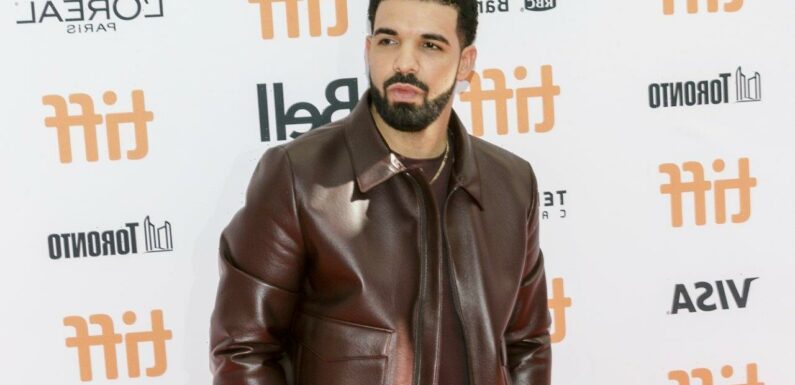 As Drizzy vows to use 2023 to share his truths, the Canadian star confuses fans as he talks about being allowed to access 'amazing clean private room' that isn't shown to most people.
AceShowbiz –Drake vows to use 2023 to tell people his truths. Starting his resolution for this year, the "In My Feelings" hitmaker took to his Instagram account to reveal his truth regarding public and private restrooms.
"Gonna start using 2023 to tell you my truths," Drizzy told his followers on Thursday, January 19. He later revealed that he has the privilege of having access to private bathrooms compared to most people.
The Canadian star shared, "I have seen staff and private bathrooms than anybody ever… whenever you are waiting in line to use bathroom just know there's an amazing clean private room that they refuse to show you."
As it's unknown what prompted Drake to share the message, fans were understandably confused. "Thought he was bouta say something a lil more important," one fan wrote in an Instagram comment. "Well duh, but why would they show you to a restroom for STAFF if your not apart of the STAFF," another person added.
"Ngga we poor we don't know what you saying," one troll wrote. Another confused fan questioned, "Tf does this got to do with us."
That aside, the post arrived after the rapper released the music video for "Jumbotron S**t Poppin" on Tuesday, January 17. Directed by Tristan C-M, the clip saw Drake living his best life with the wealth he has.
There was also footage of the Grammy winner hanging out with his famous pals, including Lil Baby and French Montana. The visuals also featured a scene where Drake attended Lenny Kravitz's concert.
"Jumbotron S**t Poppin" is included on Drake and 21 Savage's collaborative album, "Her Loss". Dropped on November 4, 2022, the project is Drake's second No. 1 album of 2022 following "Honestly, Nevermind" which bowed atop the list dated July 2. The "God's Plan" hitmaker joins Stray Kids as another act to score a pair of No. 1 albums in 2022.
You can share this post!
Source: Read Full Article