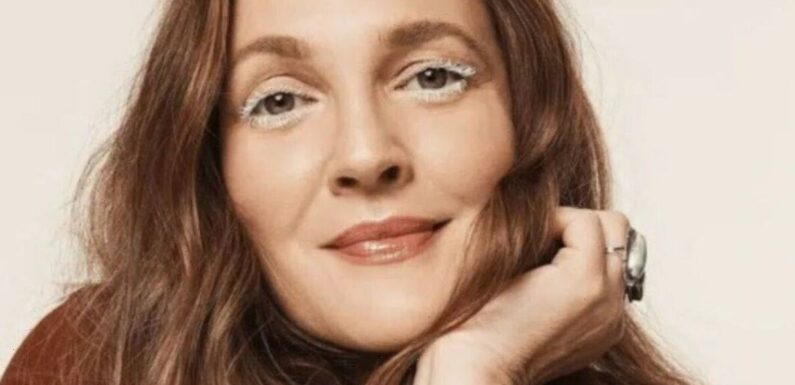 Drew Barrymore thanks Kate Bosworth for sending her flowers
We use your sign-up to provide content in ways you've consented to and to improve our understanding of you. This may include adverts from us and 3rd parties based on our understanding. You can unsubscribe at any time. More info
Drew Barrymore, 48, sensationally told the world that not only would she never get married again, but that she hasn't had a physical relationship with a man in the past six years. Since becoming a single mother, Drew has entered therapy and found that, for her, sex and love are two totally separate things.
I needed to stay very celibate… mourning the loss of a nuclear family that I swore I would have for my daughters

Drew Barrymore
he Ever After star opened up on how she felt she'd "engaged with people in grown up ways" since she was very young, but that her "view on sex has truly changed" with age.
Talking on her blog, she said that it was the break-up of her marriage that initially triggered her to abstain from sex, and she has maintained that stance for the past few years.
"I needed to stay very celibate… mourning the loss of a nuclear family that I swore I would have for my daughters," she explained.
"After two kids and a separation from their father that has made me cautious, I have had the pleasure of shifting my focus when it comes to love for myself and my two daughters.
READ NOW: Lewis Hamilton confesses 'I feel so alone' after reflecting on split
"I know that [focus] does not include a man nor has it for a while."
Drew lamented that she felt she didn't have "role model parents" and that she had wished she'd been taught by them in her youth how to be a "classy woman".
The acting legend continued that she had been searching her whole life for a way to be "a calm woman and not a bombastic party girl".
She recalled earlier that actor Andrew Garfield had sworn off sex for six months in a bid to relate to his role in the Martin Scorsese movie Silence, where he channels a Catholic priest.
However, for Drew, that's a transition she's made in her real life – and for a lot longer.
"[My therapist] said, 'Sex is not love! It is the expression of love,'" she explained.
"I have searched my whole life to have words like that to help me understand the difference and now, thanks to him, I do."
Now Drew's top priority is raising her children to be empowered women, and she says that while the future may well hold a relationship for her, she's in no hurry to get back into the dating pool.
Drew attended Britney Spears' wedding to personal trainer Sam Asghari back in June, and praised her "fairytale" ending on Instagram, despite saying that she'll "never" tie the knot with a man again.
She wrote on Instagram of the wedding at the time: " What I learned from [my film] Ever After is that we must rescue ourselves and yet still want the fairy tale. And that's exactly what Britney did!"
She added that she "couldn't be happier for her intrepid journey".
Similarly, Drew has explained that she makes no judgment of others who get into a new relationship quickly after a painful break-up, but that it's not what she wants for herself.
Her last relationship was with art consultant Will Kopelman, with whom she shares daughters Frankie and Olive. The pair split after four years of marriage back in 2016.
Will remarried, tying the knot with Alexandra Michler, who Drew insists is "great".
However, she admitted discovering that the father of her children wouldn't be her forever partner "rocked me to the core".
Drew's stance now is: "I do not hate sex… we all deserve love and we should all give love, but love and sex are simply not the same thing."
Source: Read Full Article