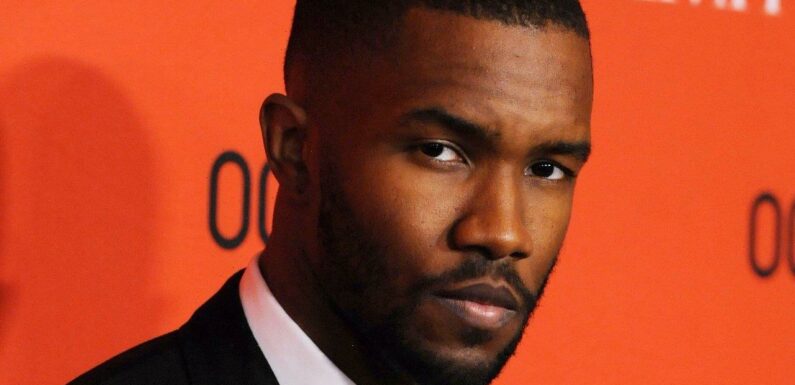 The singer/songwriter, whose full name is Christopher Edwin Breaux, drives fans wild as she"s seen sporting shoulder-length dreads and full-grown beard in a new photo.
AceShowbiz –Frank Ocean became trending on Twitter and Instagram after a fan shared a photo of his new look. Though it's unclear whether it was the real selfie or the edited one, fans couldn't help but make jokes and memes over his new appearance.
On Monday, March 13, a fan account blondedhomer shared a picture of the musician on Twitter. In the said snap, he could be seen sporting shoulder-length dreads and full-grown beard.
Many have since offered their two cents. "He kinda look like Kanye West," one person opined, while another replied, "It's giving Black Jesus." A third commented, "The Jesus look…quite unquestionably remarkable."
Someone else then shared similar sentiment, "When people talk about black Jesus…This is what I envisioned." A different individual echoed, "He look like black Jesus rn. I'm here for it."
Frank has been staying low-key after dropping his album "Blonde" in 2016. The last time he made headlines was back in August 2022 when he promoted his brand Homer's new penis ring with a nude pic.
At that time, the crooner unleashed a nude photo of someone wearing the sex toy, with their genitals blurred out, on his brand's account as well as his Instagram Story. It's not known if the individual in the picture is Frank himself.
Frank also promoted his new line by posting a picture of himself in a black wig and orange hoodie on his Instagram page. "Wigging w/ multiple fans blowing thru my hair + hoodie from tour that Covid cancelled back in 2020," he captioned the image. "Plus some sketches from my desk a couple months ago and a buss down Homer bday cake .. love u see u :D."
You can share this post!
Source: Read Full Article