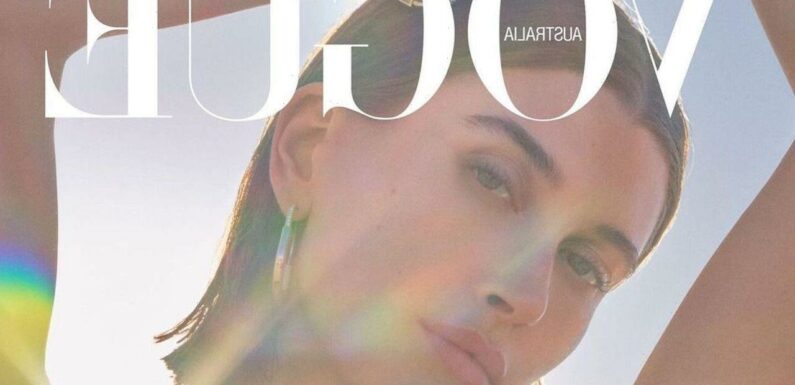 In a new magazine interview, Stephen Baldwin's model daughter opens up on one of her most favorite things about being married to the 'Never Say Never' hitmaker.
AceShowbiz -Hailey Bieber relishes the "companionship" in her marriage to Justin Bieber. Married to the "Baby" hitmaker for four years, the 26-year-old model is delighted to share her life with her "best friend" because she can't think of anyone else she'd rather spend time with.
"My favourite thing about being married is honestly the companionship I feel we have. Genuinely, you are my best friend in the entire world. There's nobody I would rather spend more time with or do anything with," she gushed when interviewed by Justin for Australia's Vogue magazine.
Hailey has her own skincare brand Rhode but can't choose one of her friends who have inspired her in business because they are all doing so well. She said, "It would be really hard for me to choose one person, because I feel like I have a lot of friends who are really owning their space in business."
"But what I will say is that it's really inspiring to be surrounded by other people who have founded their own businesses and have gone on that founder's journey. It's been helpful for me to be able to have that support and be able to have honest conversations about the highs and the lows of building a brand."
The 28-year-old singer admitted he has loved seeing his wife working on her own brand. He said, "As your husband, watching you build this company has been the coolest."
Meanwhile, Hailey admitted she's a big fan of one of Justin's as-yet unreleased new tracks. Discussing what she's listening to at the moment, she first named SZA's album "SOS" and then added, "But also … the new song that you just recorded, I can't stop listening to right now. Nobody knows what that is yet."
You can share this post!
Source: Read Full Article