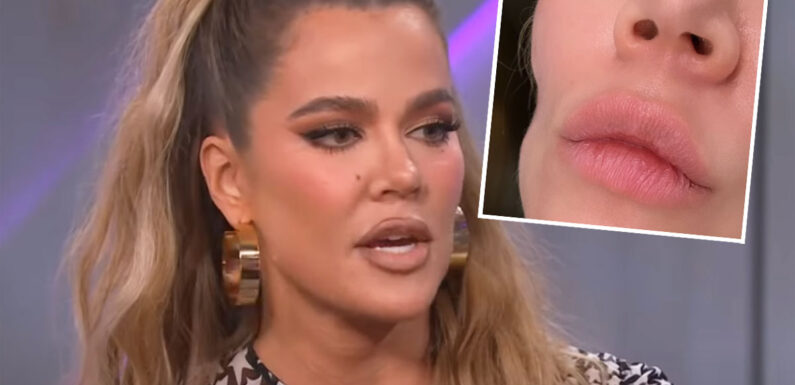 Khloé Kardashian is reflecting on her skin cancer journey!
In a lengthy Instagram Story post on Tuesday, the reality star opened up about the aftermath of having a tumor removed from her cheek last year and what she's done to feel like her best self these days! Sharing a close-up shot of her face which showed one side of her cheek caves in more than the other, the Good American founder wrote:
"Not that we needed the arrow to show the huge indentation on the side of my face but because we had to remove a tumor from my cheek, I was left with an indention."
It's actually quite a severe indentation when you see it via the angles she's showing off!
Take a look: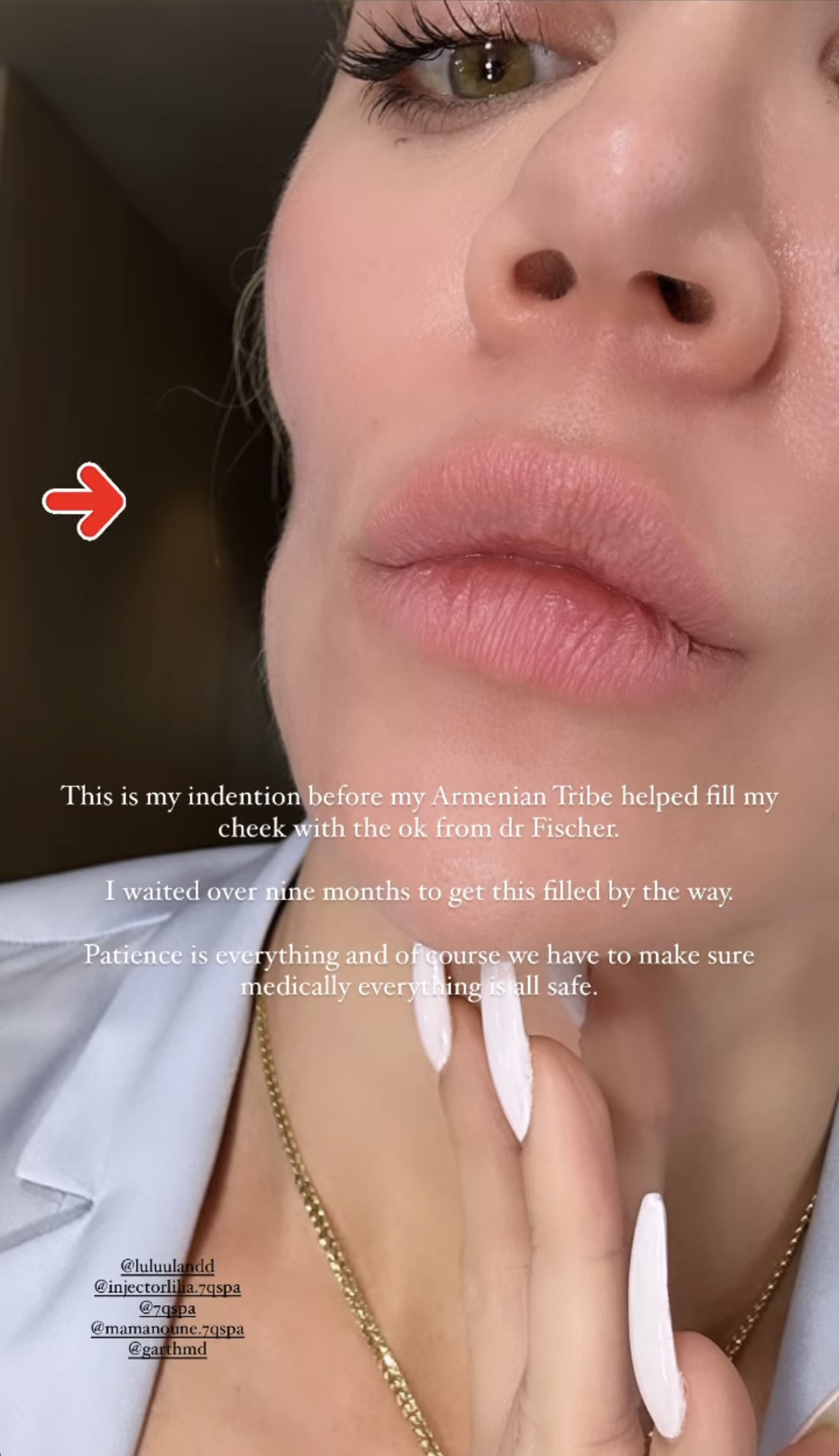 Wow!
While it's an unfortunate side effect of the surgery (especially considering she's made a living off of her looks), she'd much rather deal with a dent in her face than battle skin cancer, obviously! She added:
"I am definitely not complaining because I would rather have an indention than melanoma any day. I am so incredibly grateful to all the doctors who helped and continue to help me with my skin cancer journey."
And there's more good news!
The 39-year-old is finally starting to get filler to fix the appearance of her cheek, and it's making a big improvement so far, she said in a different slide:
"This is my indentation before my Armenian tribe helped fill my cheek with the ok from . I waited over nine months to get this filled by the way. Patience is everything and of course we have to make sure medically everything is all safe."
Alongside several graphic pics showing the healing process — which looked kind of brutal, TBH! — the mother of two noted:
"I look insane in these pics but I'm just happy that my face is slowly coming back together ha! I don't even know how else to word this."
Stressing the importance of getting regular skin cheeks, the Good American founder thanked her "angel" surgeon, sharing:
"Not only did he remove the tumor and made sure that I am completely cancer free but he did such a f**king stellar job on making my scar as small and beautiful as possible."
It must've been so scary for her to undergo surgery on her face! Such a vulnerable spot to have people poking and prodding. No wonder she's thrilled with how everything turned out! Koko concluded the look back at her health crisis by expressing lots more gratitude, signing off:
"I never imagined that this tiny spec would turn into skin cancer and I can't fathom what could have possibly happened had I not gone to the doctor to get it looked at. Praise the Lord for covering me and thank you to everyone who was a part of my journey. It's an ongoing one!"
Ch-ch-check out everything she had to say and see the improvement her cheek indention is making since starting to get injections (below)! But, be warned, some of the photos are a bit gruesome.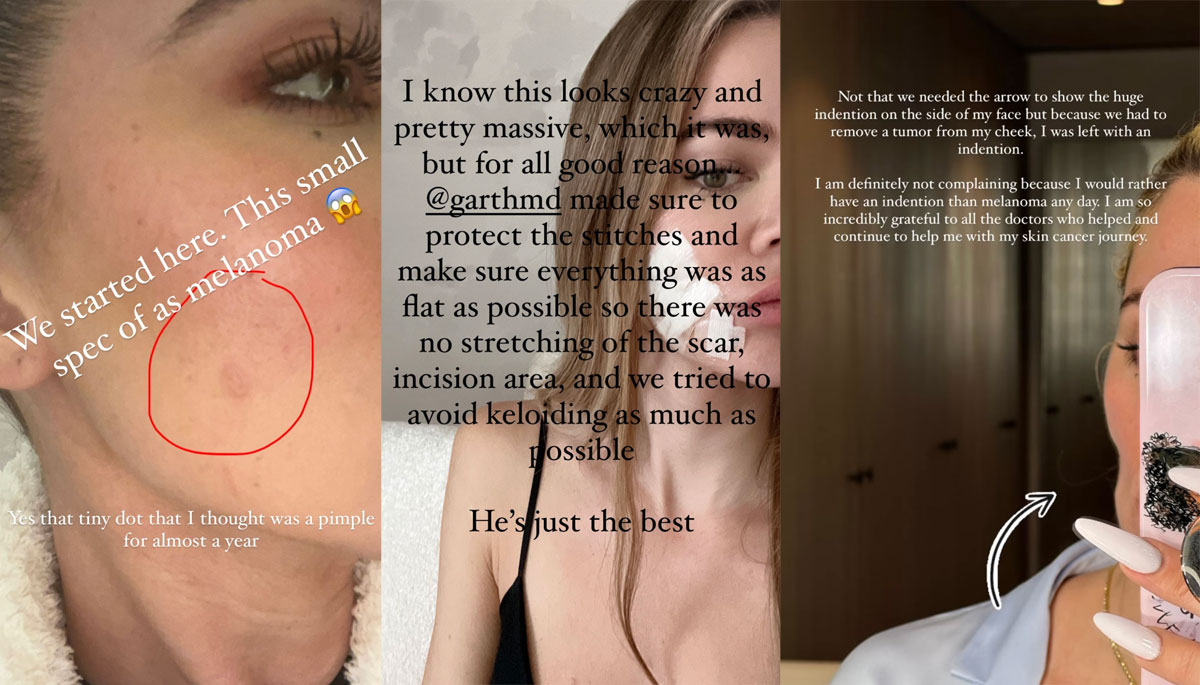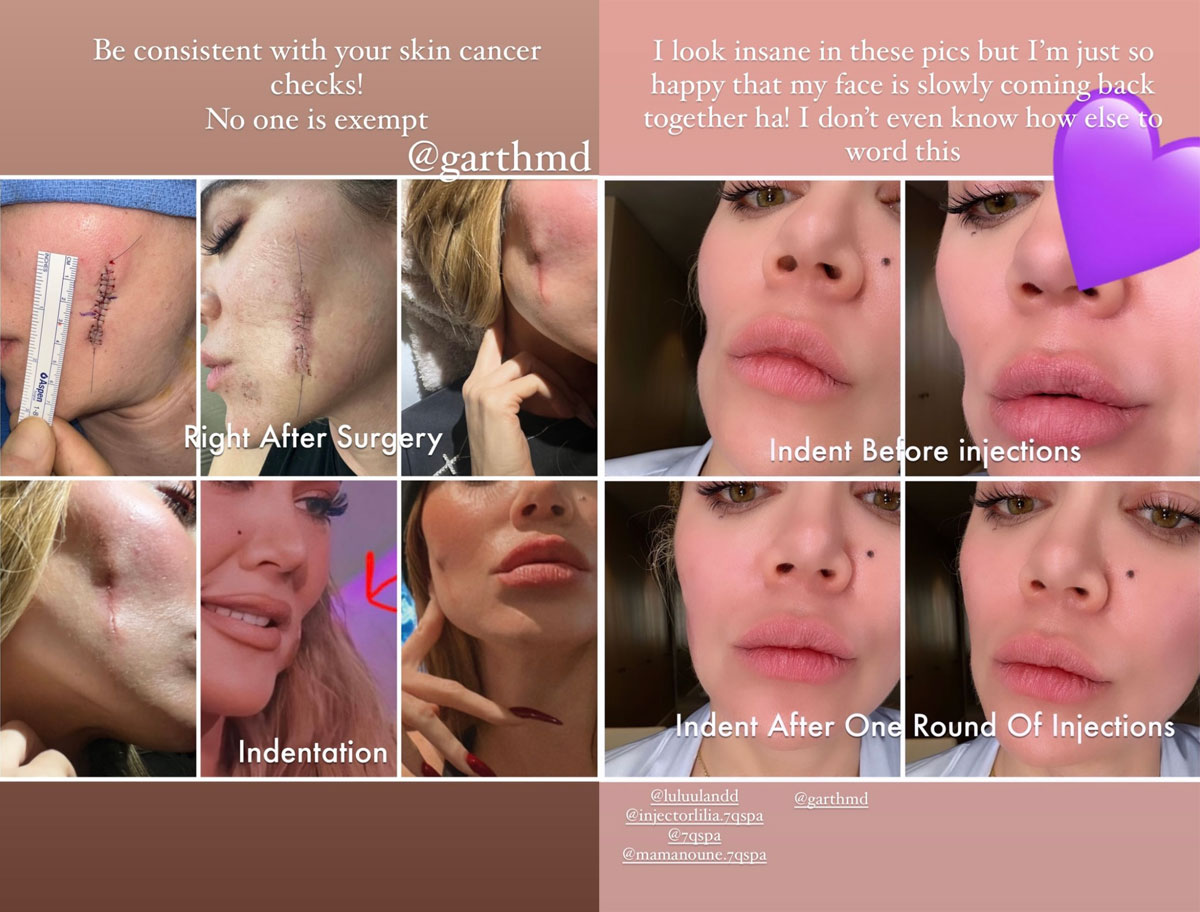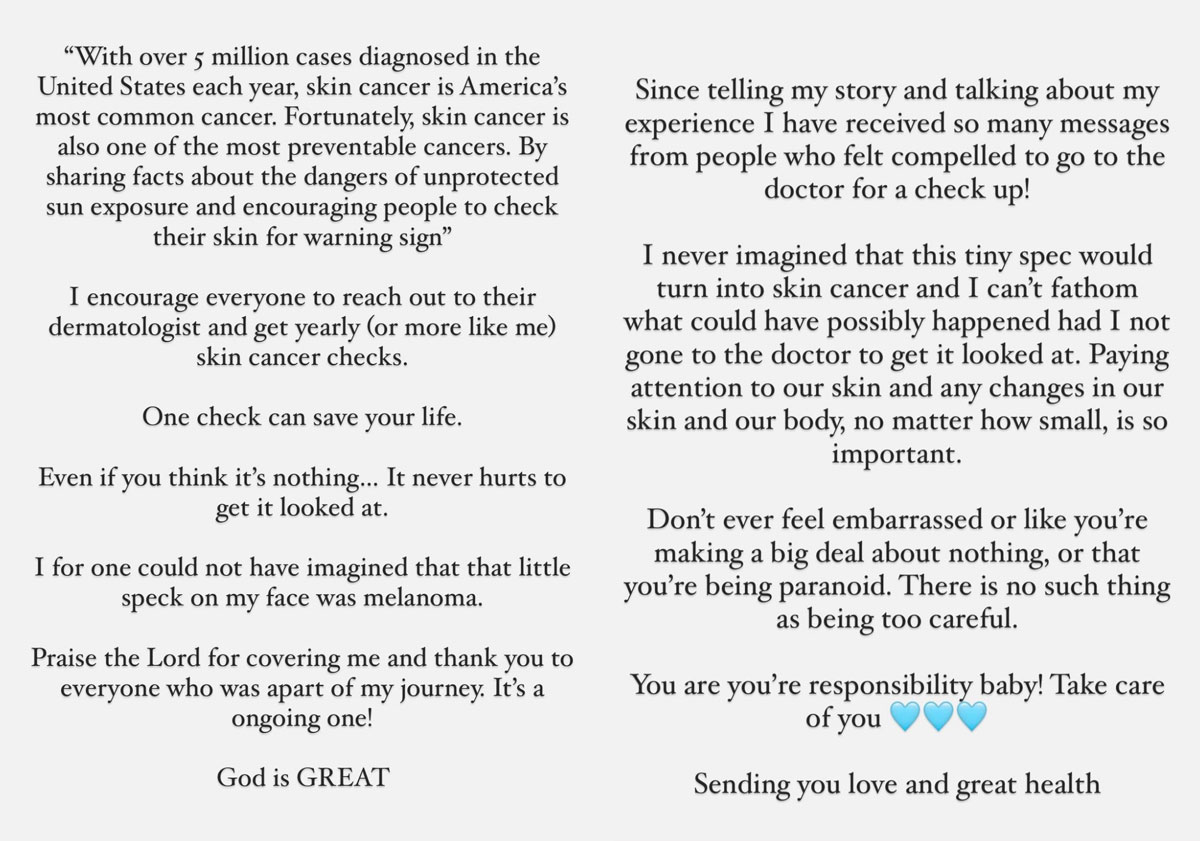 So glad she's doing better! It's so important to stay on top of these kinds of checkups! Reactions? Let us know (below)!
Related Posts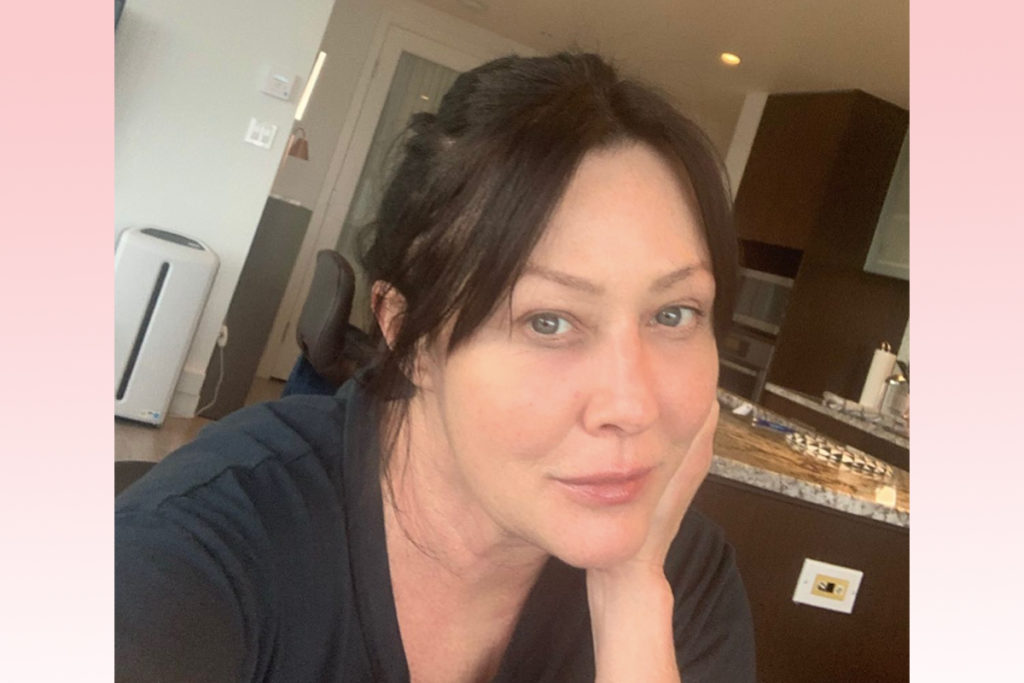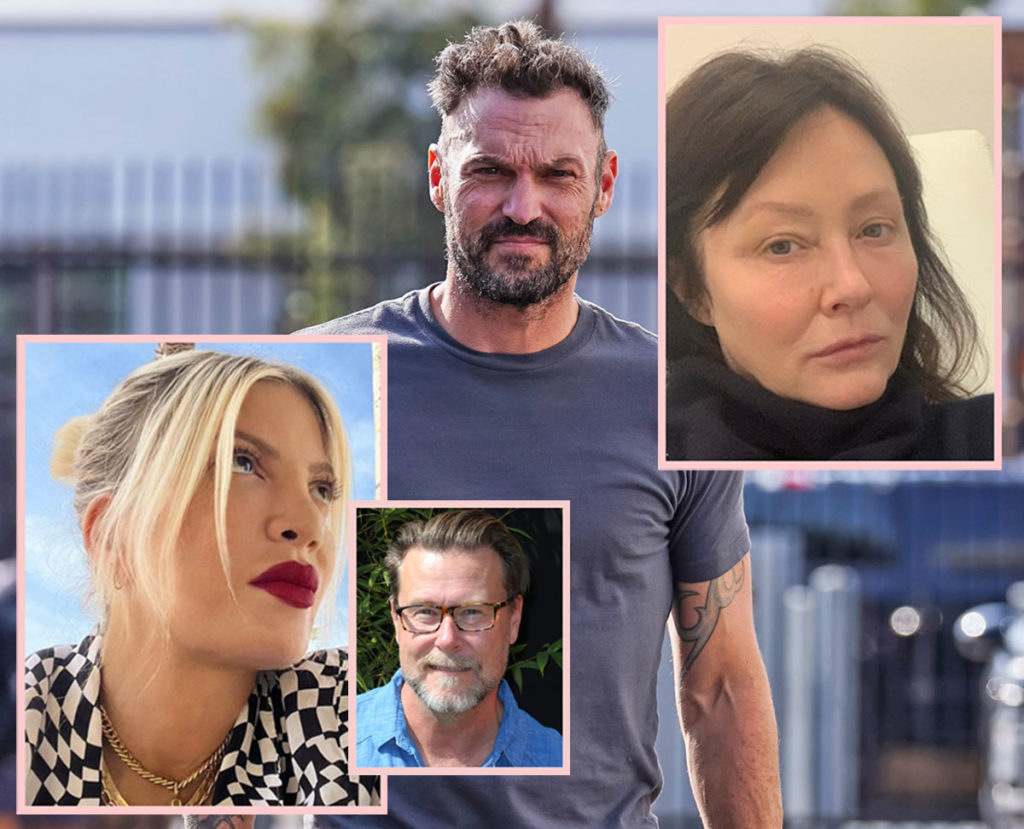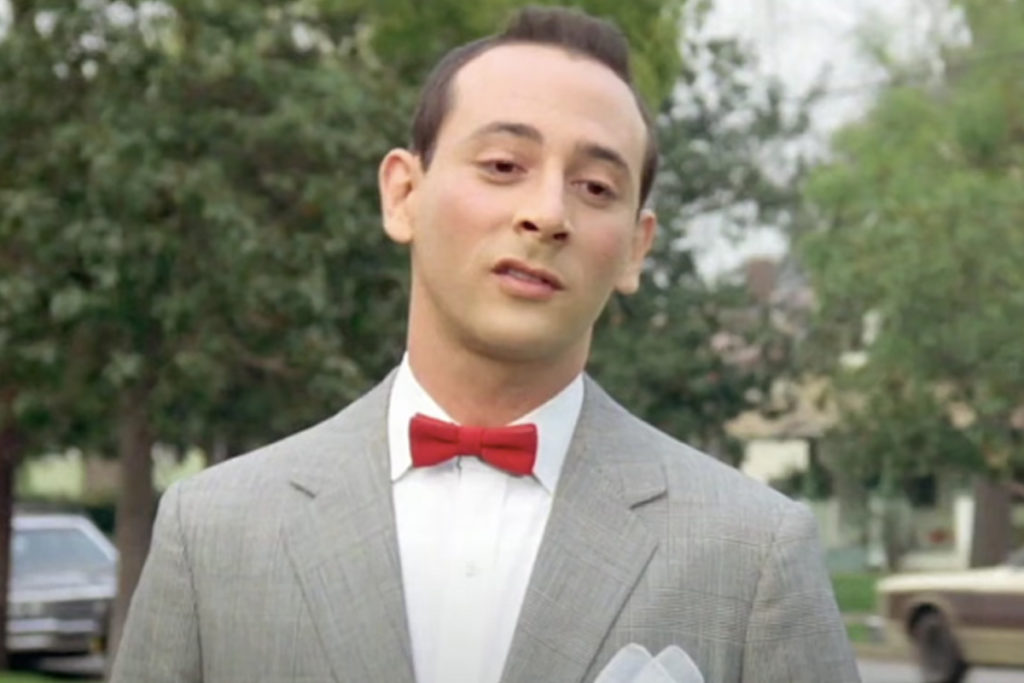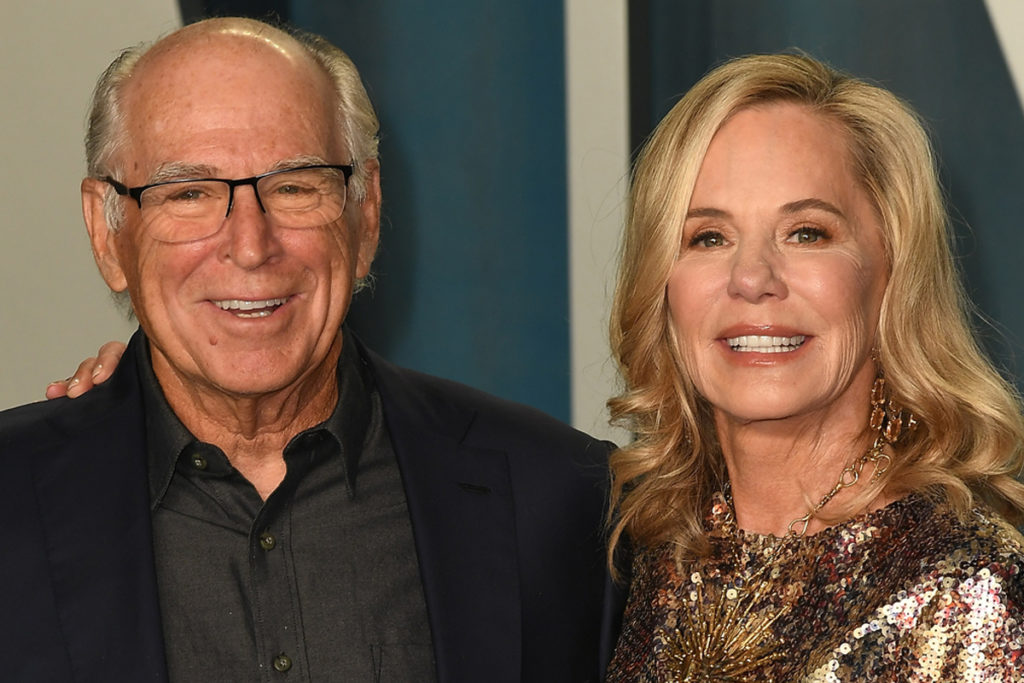 Source: Read Full Article