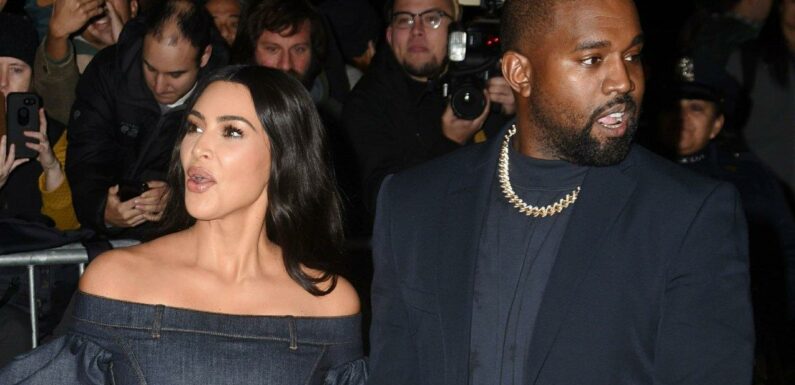 The TV personality has previously divulged that her ex has helped inspire her fashion choice. "I definitely see what I like but I have never really been the visionary
AceShowbiz –Kim Kardashian gets sick of people criticizing her fashion choice. In the Thursday, November 3 episode of "The Kardashians", the SKIMS founder called out "fickle" Kanye West's fans who mocked her post-split "flame outfit."
"Let me just say one thing about the flame outfit that everyone wants to talk about," the 42-year-old first said. "On the internet [people] destroyed me and were like, 'This is what she gets not being with Kanye. Finally, one look she dresses herself and Kanye's outfits must have run out.' "
Kim went on to reveal, "The tea is this was one of the outfits that he styled and picked out." She continued, "So, if you guys knew that and if we were together, you guys would think it was the coolest outfit in the world. Everyone is so f**king fickle."
Kim, who shares four children with the Yeezy designer, wore the said outfit in April. It featured a turtleneck top, a red leather wrap skirt and matching gloves that collectively created a flame print.
The TV personality has previously divulged that her ex has helped inspire her fashion choice. "I definitely see what I like but I have never really been the visionary," she said during an episode of The Kardashians in May. "I always just trusted in him, but it is not just about the clothes."
"That was the last thing we really had in common. I was always 'The Kardashians' with my sisters," she added. "Then I was 'Kimye.' Who is Kim K.? That is the jump. How do I get there without Kanye?"
?
Source: Read Full Article