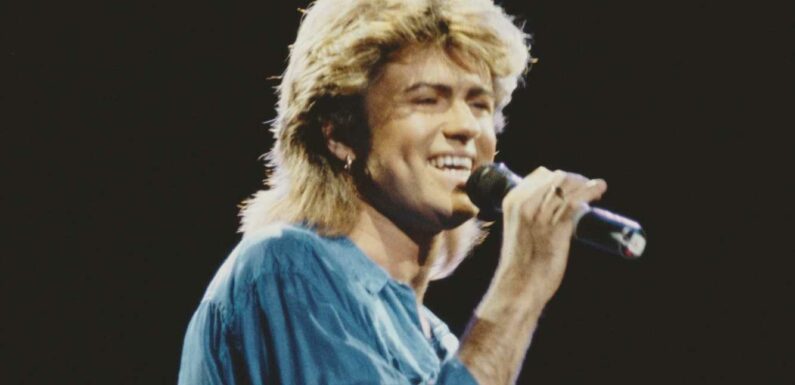 GEORGE Michael's death sent shockwaves around the world, when he passed away aged just 53.
During his life he also experienced tragedy when his boyfriend Anselmo Feleppa died in the early 90s.
Who was Anselmo Feleppa?
George Michael met Anselmo Feleppa, who was a dress designer, in a hotel lobby in the early 90s.
It was following his concert in January 25, 1991 at Rock in Rio.
In the days following the Rio gig,a  27-year-old George and fashion designer Anselmo fell in love.
After the singer's tour was over, the pair flew back to the US to live together at his home in Los Angeles.
Read more on George Michael
A look at the life of George Michael's best pal David Austin
Inside the life of George Michael's Wham! best pal Andrew Ridgeley
How did Anselmo Feleppa die?
Anselmo tragically died of an "Aids-related illness" in 1993.
George previously revealed he knew shortly after they met that he was terminally ill.
Speaking on Desert Island Discs in 2007, he said: "It was a very strange first love. It was very distorted by the situation. This was the first love of my entire life.
"It was tragic that I lost him, but it was a wonderful experience meeting him. There have only been three times I've really fallen for anyone.
Most read in celebrity
Pregnant Shaughna Phillips rushed to hospital as she goes into labour
Kerry Katona strips down to sheer red lingerie for sizzling OnlyFans shoot
Kerry Katona says she 'hates herself' after 2.5 stone weight gain
Will Smith has selective outrage – Jada slept with son's pal, says Chris Rock
"And each time, on first sight, something has clicked that told me I was going to know that person. It happened with Anselmo across a lobby."
Meanwhile, George died at his home on Christmas Day 2016.
His cause of death was confirmed on March 7, 2017 by Darren Salter, senior coroner for Oxfordshire.
George Michael died of natural causes and had a dilated cardiomyopathy with myocarditis and fatty liver.
Who else did George Michael date?
George famously got together with his long term boyfriend Kenny Goss in 1996.
It was reported in 2005 that the couple were set to formalise their relationship with a civil partnership, but the ceremony was postponed.
The pair broke up in 2009 after 13 years together, which was kept quiet until George announced it on stage nearly three years later.
After Kenny, George started a relationship with Fadi Fawz, who he met in 2009.
The hairdresser is said to have helped George through a series of personal issues, including a stint in a Switzerland rehab to combat his drug addictions in 2015.
Sadly it was Fadi who found the pop star dead on Christmas Day 2016.
Source: Read Full Article