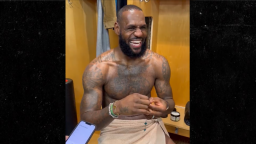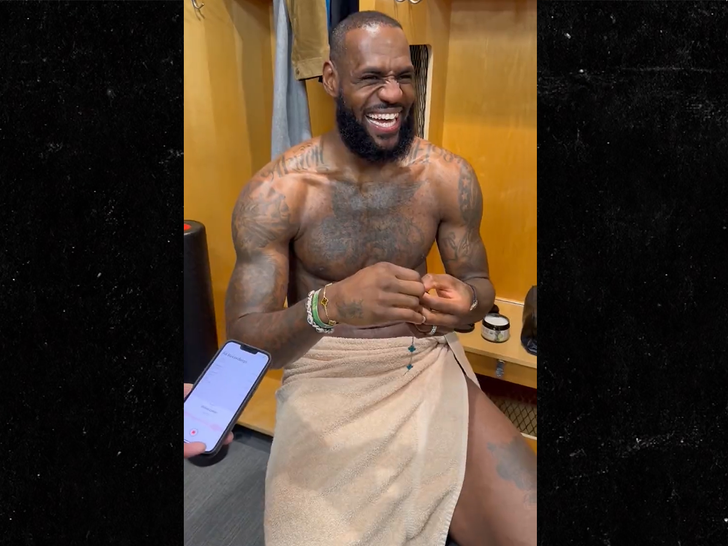 LeBron James left little to the imagination while speaking with reporters after the Lakers game on Wednesday … answering questions in a tiny towel!!
The King apparently didn't have time to throw on some street clothes before getting bombarded with questions after L.A.'s road win over the Chicago Bulls … but he didn't seem to mind, cracking jokes and praising his teammate, Austin Reaves, as he talked about the matchup.
But the interview was overshadowed by the fact 38-year-old Bron was pretty naked — aside from a towel securely tied at the hip — and most of his left thigh was clearly visible.
The nearly-nude Q&A has some wondering whether it's necessary for the media to have access to players right after they get out of the showers … with others loving the clip out of sheer horniness by dropping some pretty NSFW reactions on Twitter.
As for the game, the Lakers beat the Bulls 121-110 … and Reaves got revenge on Patrick Beverley for hitting LeBron with the "too small" gesture when the two teams met earlier this week.
The Lakers are currently 8th in the Western Conference standings … and if they continue to win, they might actually be in a position to make a run in the playoffs.
Source: Read Full Article