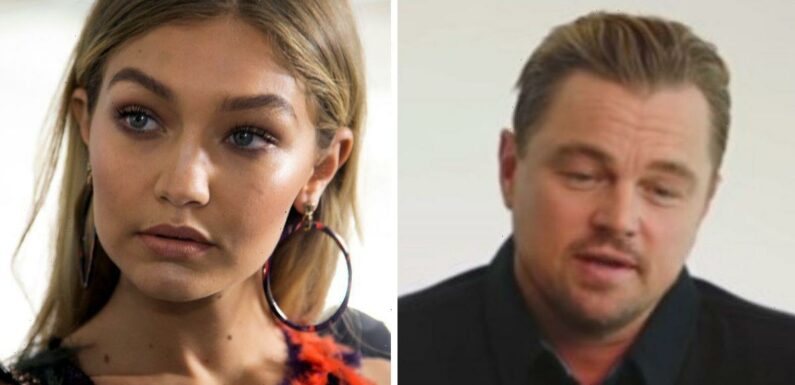 Leonardo DiCaprio, 47, is said to be pursuing Gigi Hadid after the star's split from Camila Morrone. The pair had dated for four years before parting ways earlier this year when she turned 25.
An insider claimed the Once Upon A Time In Hollywood star has "his sights set" on the 27-year-old TV personality and "is definitely pursuing Gigi".
"They've been seen hanging out with groups of people.
"It's only been a few weeks since the split," the source revealed.
"Since then, he's been hanging out with friends and family," they added to People.
We use your sign-up to provide content in ways you've consented to and to improve our understanding of you. This may include adverts from us and 3rd parties based on our understanding. You can unsubscribe at any time. More info
The publication explained they were not dating yet, however.
Last week, US weekly reiterated that the supermodel, who shares a child with Zayn Malik, hasn't shown any interest in return.
"Leo does have his sights set on Gigi, but she hasn't shown an interest," a source told the publication.
"They're friends, but she doesn't want to be romantic with [him] right now."
It comes after the star has been in the limelight for the fact he has never dated anyone over the age of 25.
A fan theory, which first circulated on social media this year, claimed that the actor breaks up with women before they reach their 25th birthday.
His history with women below that age is extensive and began when the Romeo and Juliet actor was 24 years old.
He started dating Gisele Bundchen when he was 24 and she was 18.
The couple called it quits when the supermodel – who is now married to American football player Tom Brady – turned 23.
Leo went on to date Bar Refaeli in 2005 but things ended between them when she turned 25.
Other famous women Leonardo has dated include current wife of Ryan Reynolds Blake Lively, as well as Erin Heatherton.
Before splitting with Camila earlier this year, Leo hit back at comments about the pair's 22 year age gap.
"There are so many relationships in Hollywood, and in the history of the world, where people have large age gaps," she said.
"I just think anyone should be able to date who they want to date."
Kristen Zang, who once dated Leo, added in an article for People: "I met him casually through friends when I was 19 years old and we started dating when we were both 21."
She continued: "I visited Leo for long periods of time on various sets in different countries.
"I loved his friends and he loved mine. We were like one big happy family. Leo was a very sweet and thoughtful boyfriend. We also had some hard times like all couples do, and broke up for a bit in 1997 and then got back together.
"Then, about 4 months after my 25th birthday (ha, I know what you're thinking) it was over for good."
Source: Read Full Article