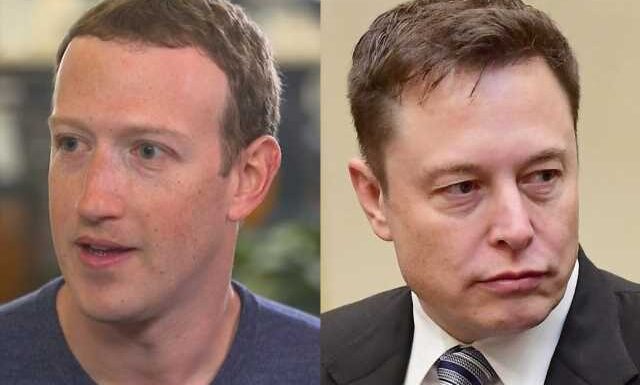 The Facebook founder looks ready to face off his business rival in a ring as he has been training hard with martial arts expert after being challenged to a cage fight by the Tesla boss.
AceShowbiz –Mark Zuckerberg has gotten a blue belt in Brazilian Jiu Jitsu after accepting Elon Musk's cage fight challenge. The 39-year-old Meta boss posted on his Instagram to announce his progress in the martial art amid talk he and Twitter-owner billionaire Elon, 52, could face off at Rome's Colosseum.
"Congrats @davecamarillo on your 5th degree black belt. Honoured to be promoted to compete at blue belt for Guerrilla San Jose team. You're a great coach and I've learned so much about fighting and life from training with you," he captioned a post showing him wearing his blue belt alongside his 46-year-old coach Dave Camarillo.
Dave also thanked Mark, saying he was "absolutely honoured" to have been supported by the tech titan. The fight expert added, "Thank you for your support and your amazing display of discipline!"
Elon challenged Mark to a cage fight earlier this year, with UFC chief Dana White saying the pair's fight was a "dead serious" event.
Elon had tweeted on 20 June bragging he was "up for a cage match if (Mark) is," prompting his Facebook CEO rival to reply on Instagram by telling Elon to "send me the location."
The Tesla boss, who last year bought Twitter for $44 billion, also used his fight challenge to hit out at Mark's plan to launch the rival app Threads. He tweeted, "I'm sure Earth can't wait to be exclusively under Zuck's thumb. I'm up for a cage match if he is lol."
Threads has been branded a "Twitter Killer" amid fierce animosity between the rival billionaires, with chef Gordon Ramsay and singer Shakira among the first celebrities to sign up.
Mark said about the platform, "I think there should be a public conversations app with 1 billion+ people on it. Twitter has had the opportunity to do this but hasn't nailed it. Hopefully we will."
Elon this week changed Twitter's trademark blue bird logo to an "X", and has been slammed for his bid to charge users for its tick verification and transform it into a subscription-based app.
You can share this post!
Source: Read Full Article