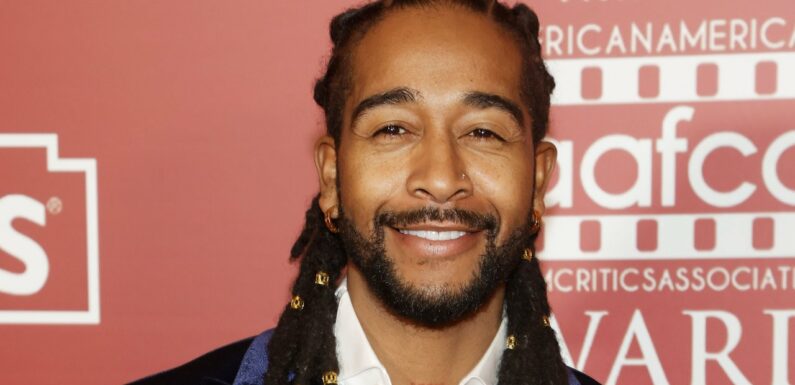 The B2K singer, who has been linked romantically with the 'You People' actress since earlier this year, flirts with her when speaking to Shannon Sharpe on his 'Club Shay Shay' podcast.
AceShowbiz –Omarion doesn't mind being linked romantically to Nia Long. When asked about his connection to the actress, the B2K singer said he wouldn't skip a chance if he ever had one.
The musician shot his shot with the "You People" star when speaking to Shannon Sharpe on his "Club Shay Shay" podcast. When asked if he would date her, the 38-year-old said, "I wouldn't skim over it, you know what I'm saying, you know." he said.
Omarion even shared a personal message to Nia. He declared, "Nia if you wanted to rock we can body- ody a," referring to Lil Uzi Vert's popular hit "I Just Wanna Rock".
While he is open to dating Nia, Omarion revealed that one woman might not be enough for him. "If I really thought about my lifestyle and being with me, like the pressure of being with me, and it just being one woman, I don't know if that exists," he claimed.
"I might need her to be a businesswoman on Monday, and then we might get freaky on Tuesday," Omarion added. He then noted that he has tried monogamous relationships, but it did not work for him.
Omarion, however, acknowledged that it is possible to "find someone that makes you feel like you don't wanna be with anyone else." Still, it's "rare," especially in the music industry so that's why he's "open to love."
Omarion and Nia sparked dating rumors following their interaction at the premiere of Netflix's film "You People". Posing together on the red carpet, they were cozying up to each other in front of the camera.
While many were shipping the two, Nia quickly shut down the speculation. She jumped to the comment section underneath The Shade Room's post and clarified, "Everybody simmer down… I'm single AF," adding a kissing emoji.
You can share this post!
Source: Read Full Article