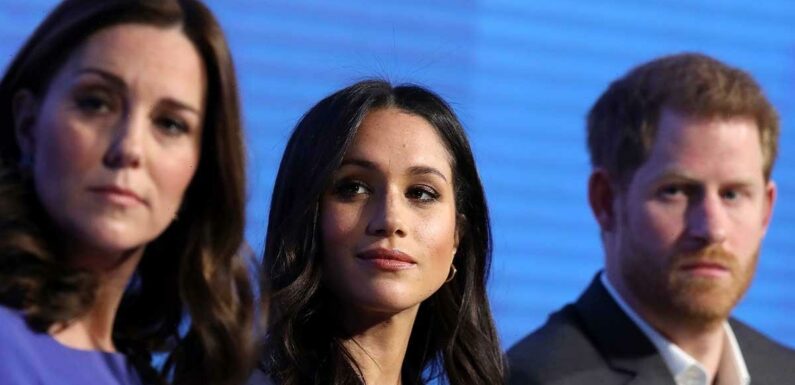 Leaked excerpts from Prince Harry's bombshell memoir Spare have raised a few eyebrows this week – and his claim relating to Meghan Markle and Princess Kate's reported feud is no exception.
MORE: Royal family's reaction to Prince Harry's shock claims in Spare revealed
In his new book, which was published early in Spain, the Duke of Sussex explained how his wife Meghan Markle upset the Princess of Wales by suggesting that she had "baby brain" in the run-up to the 2018 royal wedding.
WATCH: Prince William jokes he would 'obviously' win in a fight against Prince Harry
Harry claimed that the conversation took place during a phone call about wedding rehearsals. When Kate told Meghan that she had forgotten something amid the planning, Meghan reportedly told Kate that she had "baby brain".
EXPLOSIVE CLAIMS: Exclusive first look as Prince Harry's Spare book goes on sale
ROYALS NEWS: Prince Harry addresses attendance at King Charles' coronation in new interview trailer
Princess Kate, who suffered from hyperemesis gravidarum, a condition caused by hormone imbalance, had recently given birth to Louis.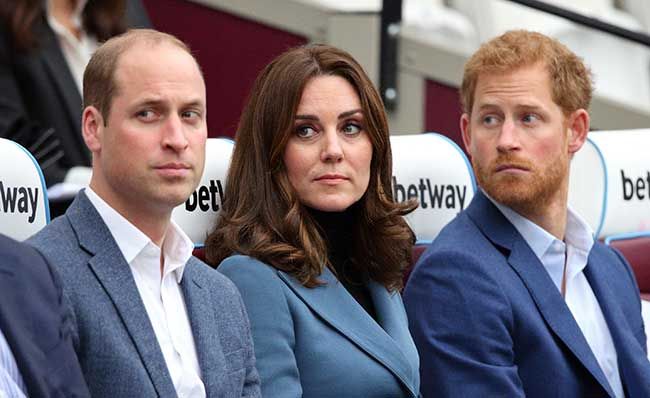 Harry's book contains several bombshell allegations
The Duke of Sussex alleged that the comment sparked a mini-feud between the two royal ladies, resulting in Meghan crying.
Prince Harry further claimed that his brother Prince William reprimanded Meghan over her triggering comments. He explained how William pointed a finger at the former Suits actress and said that her "rude" remark fell short of royal protocol.
In his book, Harry claims that his sister-in-law was left distraught by Meghan's remark, arguing that the two women weren't close enough to discuss Kate's hormones.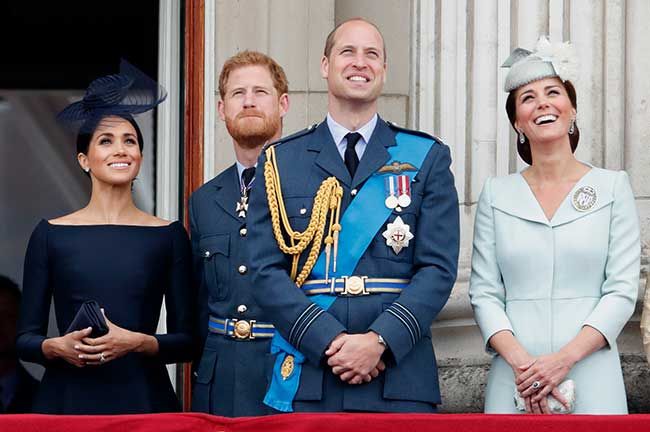 The Duke and Duchess of Sussex with the Prince and Princess of Wales
Elsewhere, the father-of-two shared a glimpse into his altercation with Prince William. Harry claimed that William turned up "piping hot" to a pre-arranged meeting between the brothers to discuss "the whole rolling catastrophe" of their relationship.
Harry moreover claimed that William had called his wife Meghan Markle "difficult", "rude" and "abrasive" – comments which the younger brother said parroted "the press narrative" about his wife.
FEATURE: Six times royal brother relationships have turned nasty
The leaked extracts also included an allegation that the Prince of Wales physically assaulted Harry in 2019. Harry alleged that he was left with a visible injury to his back after William grabbed him by the collar and ripped his necklace before knocking him to the floor.
All you wanted to know about Royalty and more! Listen to our brand new podcast all about the royals.
Source: Read Full Article