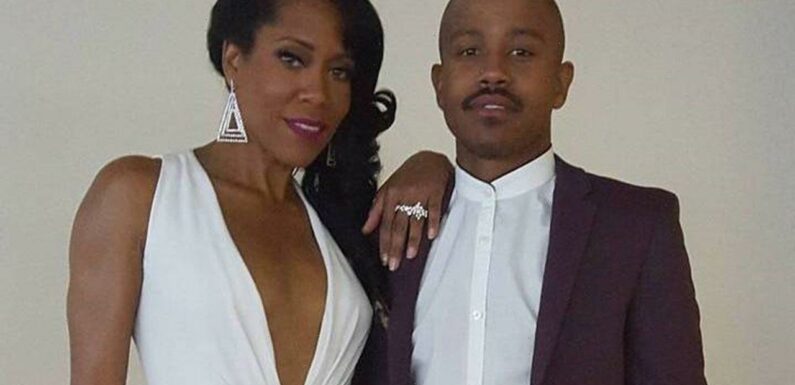 The 'Harder They Fall' actress remembers her late son by sharing on Instagram a video of an orange sky lantern she lit in honor of what would have been his 27th birthday.
AceShowbiz –Regina King is remembering Ian Alexander Jr. one year after his tragic death. Taking to social media, "The Harder They Fall" actress shared a video of an orange sky lantern she lit in honor of what would have been her son's 27th birthday.
Alongside the clip, which was shared on Thursday evening, January 19, the 52-year-old wrote, "January 19th is Ian's Worthday. As we still process his physical absence, we celebrate his presence." She added, "We are all in different places on the planet…so is Ian."
"His spirit is the thread that connects us. Of course orange is your favorite color…Its the fire and the calm," the Oscar winner continued. "I see you in everything I breath. My absolute favorite thing about myself is being ….Regina the mother of Ian the GodKing. Continue to shine bright,my guiding light."
Ian took his own life on his 26th birthday. A few days prior to that, he made an alarming post on Twitter that read, "You know that episode of SpongeBob where they go inside his brain and it's a bunch of mini spongebobs just losing their s**t…..yea that one really hits home."
The deejay, who is Regina's only child shared with her ex-husband Ian Alexander Sr., also admitted that Instagram was not good for his mental health. "I don't think instagram is healthy for me," he penned in a separate post.
Confirming her son's tragic passing, Regina said in a statement to the press, "Our family is devastated at the deepest level by the loss of Ian." She further noted, "He is such a bright light who cared so deeply about the happiness of others. Our family asks for respectful consideration during this private time. Thank you."
You can share this post!
Source: Read Full Article