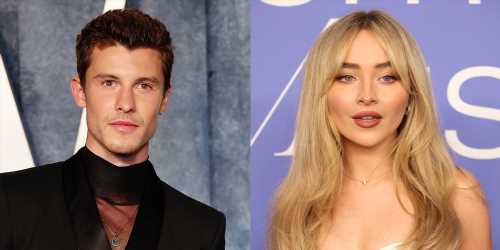 Shawn Mendes is speaking out about recent dating rumors revolving him and fellow young singer Sabrina Carpenter!
The 24-year-old musician and the 23-year-old singer/actress have been seen hanging out a few times in recent weeks, and there was a tip sent in to gossip account Deux Moi that they were on a date.
During a recent interview, Shawn was asked about their relationship and he responded with short and sweet answer.
Keep reading to see what he said…
"We are not dating," he simply told Dutch program RTL Boulevard, before diverting the question to another topic. "But I think we should talk about Tommy Hilfiger probably more than Sabrina, but thank you."
Just recently, Shawn and Sabrina both attended the Vanity Fair Oscars After Party, among many, many other celebs.
If you didn't know, Shawn and Sabrina are now on the same record label, after she signed to Island Records last year.
Currently, Shawn is oversees to promote his new Tommy Hilfiger collection, while Sabrina just kicked off a new leg of her emails i can't send tour. Check out the set list now!
Source: Read Full Article