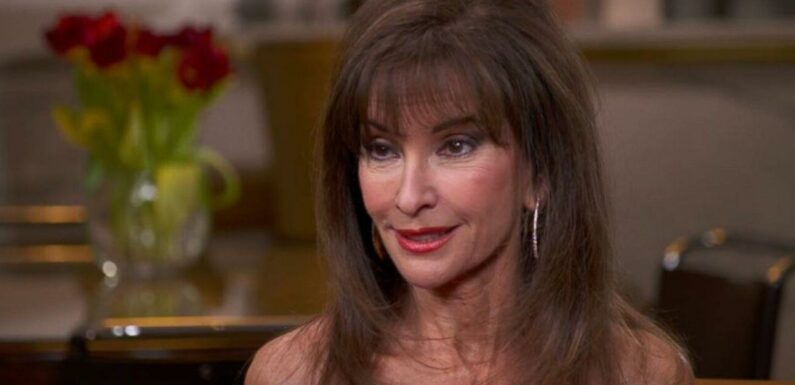 The 'All My Children' actress assures that she is doing fine as she is on a journey of recovery after going under the knife for another heart procedure early this year.
AceShowbiz –Susan Lucci is doing OK as she recovers from having heart surgery. The 76-year-old actress had to have another heart procedure in January and is now just "keeping an eye on herself" as she recovers after she first had a stent implanted in a coronary artery that was 80 per cent blocked in 2019.
"I'm doing really well. I always keep an eye on myself, what's going on," she told PEOPLE.
The "All My Children" star is now an ambassador for the American Heart Association but explained that she would often brush off the fact that heart disease is the "number one killer" of women until something happened to her and urged others to take care of themselves as well as loved ones.
She said, "I would hear that heart disease is the number one killer of women, but that went in one ear and out the other. But now I get it. It felt like an elephant was pressing down [on my chest]."
"And like most women I thought, 'I have too much to do. It will go away.' I didn't want to bother the cardiologist," she says. "We take care of our children, we are advocates for our loved ones, but we're not at the top of our own to-do list."
"I didn't realize how close I came to a fatal heart attack. I don't think I ever mentioned my dad's family history to a doctor. I couldn't believe it. And after telling women for three years to not be afraid to call the doctor and to put themselves on their to-do list, I reverted back to all those things. I almost wasn't going to speak about it, I was so ashamed of myself. But it's a reminder to be vigilant."
You can share this post!
Source: Read Full Article