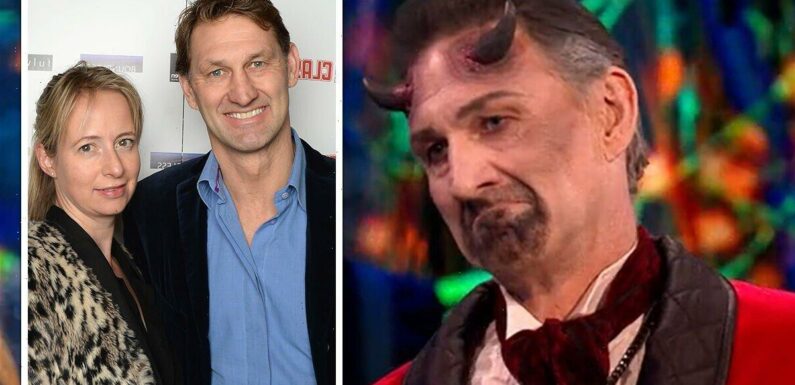 Strictly: Kai says Katya 'shouts' at Tony Adams
We use your sign-up to provide content in ways you've consented to and to improve our understanding of you. This may include adverts from us and 3rd parties based on our understanding. You can unsubscribe at any time. More info
The former Arsenal manager is not exactly the most polished dancer on the celebrity side of Strictly, but he has captured the nation's hearts with his personality. However, his wife Poppy Teacher, 41, wants her husband back home as the Strictly underdog only hoped to last until week three.
Tony has become a surprising frontrunner in 2022's Strictly lineup and now heading into week seven, has lasted longer than even he expected.
Poppy, however, has other priorities in mind than the Glitterball.
In an interview with The Telegraph, she said: "It's been a mad day. We've got the pigs, Atticus just passed his driving test, the roof needs doing.
"Basically, Tony needs to be voted out."
The pigs are a new addition to the Adams' growing menagerie of animals at home, and one of which has reportedly been named Katya and another Anton Du Pig.
Even though Poppy would evidently prefer having Tony back home to help stay on top of everything, she is undoubtedly proud of her husband.
She said: "Deeply proud. We all are.
"Luckily, we do a very good job of bringing him down to earth and rolling our eyes at him.
"He's not a dancer, right? He was c**p to start with, and now he's… not c**p."
She also quipped that if he happens to get voted out on the next episode, the first thing he would do is "the guttering, with any luck".
Tony lives with his wife Poppy and their five children, along with a menagerie of animals in their Cotswolds home.
He is currently partnered with Strictly pro Katya Jones, 33, who he is now spending 40 hours a week in training.
The 56-year-old has a metal knee and underwent lifesaving heart surgery seven years ago, but neither has impacted his fearlessness when it comes to new challenges.
The Strictly underdog admitted he had been asked to do Strictly multiple times, but never had the time or motivation before now.
He accepted the challenge, seeing the opportunity it would give him to help others through his charities and speak about his own experiences with mental health and addiction.
Armed with his good intentions and unbreakable optimism, Tony only hoped to make it to week three.
Each celebrity contestant receives two tickets to the show each week, allowing friends and family to watch them perform.
Making it to week three would mean that each of Tony's five children would have the opportunity to see him compete live.
Now the footballer is heading into week seven, but just taking it all "a day at a time", calling each week he stays on the show "uncharted territory".
Strictly Comes Dancing continues on Saturday at 6:50pm on BBC One.
Source: Read Full Article