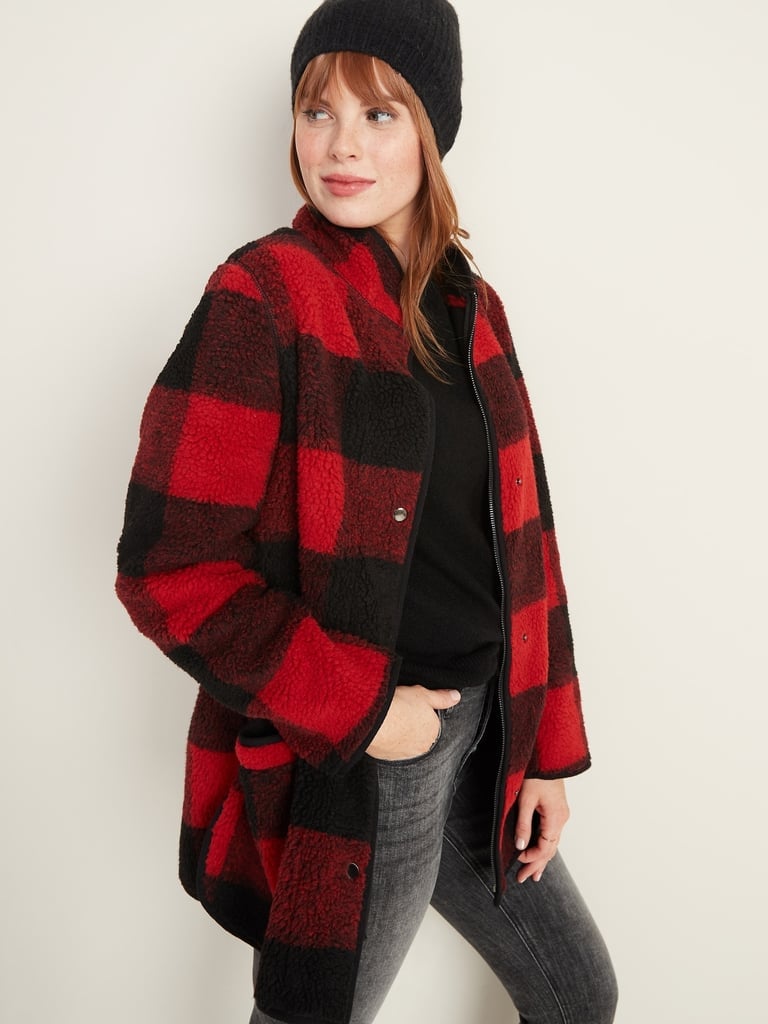 Behold, the Most Perfect Plaid Coat, and It's Only 60 Damn Dollars

I have been on a fashion quest to find the perfect plaid hip-length coat that's bulky and thick — because I'm someone who gets cold easily and it's still in the low 30s where I live when I wake up — but short enough that I can wear it throughout the day without being weighed down the way a longer coat would. Plus, a shorter plaid coat feels more appropriately like transitional outerwear to me.
And once I spotted this red-and-black Plaid Sherpa Coat ($60, originally $85) at Old Navy I knew this was exactly the coat for me. The teddy knit gives it that cozy and thick texture I'm looking for, but since it's early February it's just the right dose of warmth and easy-going.
Let's take a closer look at what makes this hip-length plaid coat a smart buy — ahem, it's also on sale right now!
Source: Read Full Article