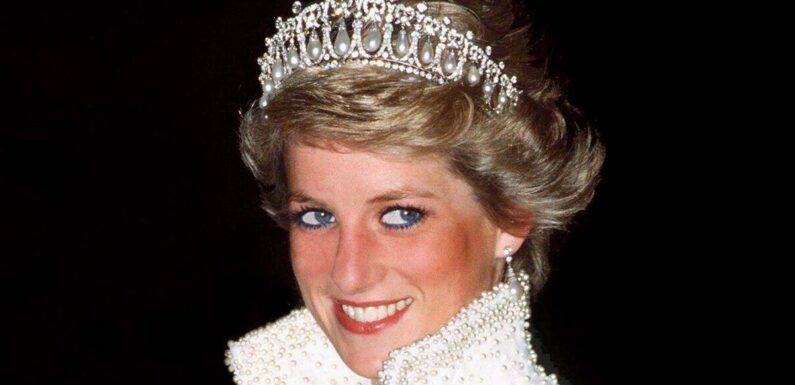 Lover's Knot Tiara: Express.co.uk expert on Diana's favourite
We use your sign-up to provide content in ways you've consented to and to improve our understanding of you. This may include adverts from us and 3rd parties based on our understanding. You can unsubscribe at any time. More info
The Lover's Knot Tiara has proved popular with several royals over the decades, but it was most famously worn by Princess Diana throughout her time in the Royal Family. The Queen wore it too when she was younger, but in recent years it has been Kate, Princess of Wales' go-to tiara.
Long before the Queen, Diana and Kate adored the Lover's Knot Tiara, it was worn by a well-known royal tiara fanatic, Queen Mary.
Queen Elizabeth II's paternal grandmother Queen Mary adored jewellery, and many of the tiaras in the British collection were acquired or commissioned by her.
The Girls of Great Britain and Ireland Tiara which was worn by the Queen throughout her reign was originally Mary's, as was Meghan Markle's bridal bandeau diamond tiara.
The Lover's Knot Tiara was crafted by the royal jeweller Garrard on Mary's orders and it has a fascinating backstory.
Queen Mary was said to be inspired by a jewel owned by her grandmother Princess Augusta of Hesse-Kassel, Duchess of Cambridge, known as the Cambridge Lover's Knot Tiara.
The tiara was later worn by Mary's aunt Princess Augusta of Cambridge, the Grand Duchess of Mecklenburg-Strelitz.
Mary's version of the Cambridge Lover's Knot Tiara is very similar in design and it is referred to by jewellery experts as Queen Mary's Lover's Knot Tiara.
The Cambridge Lover's Knot Tiara features large upright pearls on top of a looped pattern, with dangling pearl drops hanging from each circle.
DON'T MISS:
Fergie shows off 'full-leg workout' after impressive weight loss [ANALYSIS]
Kate Middleton will wear diadem this week – fans want 'a tiara change' [INSIGHT]
Four brides who wore tiaras never seen before at a royal wedding [PICTURES]
Queen Mary's Lover's Knot Tiara also featured upright pearls on the top arch but these were later removed.
The Cambridge Lover's Knot Tiara hasn't been seen much in public in recent decades.
It was worn a few years ago following the wedding of Duchess Sophie of Wuerttemberg and Maximilian d'Andigne by the bride's aunt, Duchess Mathilde.
According to the Court Jeweller, the original Cambridge Lover's Knot Tiara was sold in Switzerland to the German noble family in the 1980s.
But Queen Mary's Lover's Knot Tiara remains a huge hit with British royals.
Jeremy Hinds, Sales Director of jewellery experts F. Hinds, said: "Worn most recently by the Princess of Wales, the Lover's Knot Tiara dates back more than a century.
"The piece was created for Queen Mary in 1914 and was modelled after a tiara owned by Queen Mary's grandmother Princess Augusta.
"After Queen Mary's death in 1953, Queen Elizabeth II sported the tiara several times in the early years of her reign, later gifting it to Princess Diana as a wedding gift.
"While Diana opted to wear the Spencer Tiara on her wedding day, the Lover's Knot did become one of her favourites, until she returned it upon her divorce from Prince Charles.
"The tiara wouldn't be seen again in public until 2015 when it was adopted by Princess Catherine."
Due to its abundance of precious diamonds and pearls, combined with its royal provenance, it is hardly surprising the Lover's Knot Tiara is worth a staggering sum.
"No official valuation has been confirmed for the Lover's Knot Tiara, though various estimates have placed the item at a value exceeding £1 million," Mr Hinds added.
Source: Read Full Article