Another week and another Australian arm of an international brand announces it is packing up its duffle bag and bugging out.
On Thursday, it was Esprit, which announced it was closing its stores and concessions here and in New Zealand, totalling 350 jobs, citing an "unfortunate but unavoidable" decision.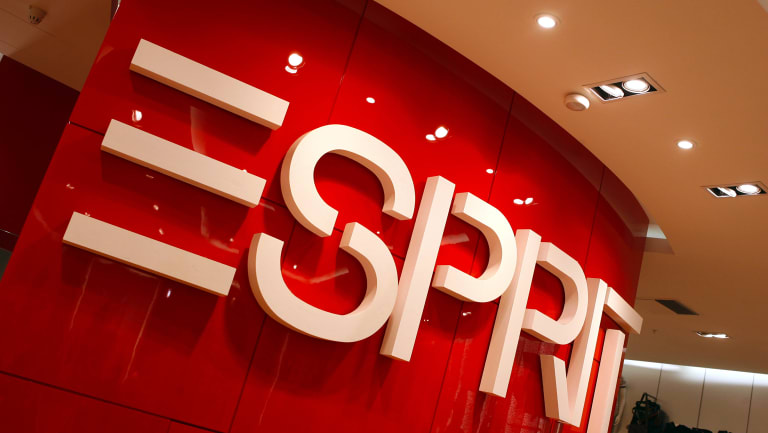 Esprit will close its Australian and New Zealand operations.
Another brand fails and its operators are left wondering, "Why didn't it work in Australia when we have made it work in [insert country name here]?"
I'll tell you why. Because for too long, international retailers have been playing Australian shoppers as disconnected and "lucky" to have the "privilege" of accessing these global fashion brands, even if that means tolerating old or unappealing stock, sometimes months or years after it was released, and often at a hefty mark-up.
News flash: Australians travel. About one in two citizens holds a passport, and when Australians travel, they like to shop. They do their research, they price compare. And when they come home, they often realise they've been taken for a ride for too long.
News flash: Australians are tech savvy. Fashion brands can have their .au domains, where sometimes a restricted range of stock is sold at higher prices, but it doesn't take an MIT graduate to get around geolocators. Pretty soon, Australian shoppers realise they have been taken for a ride for too long.
Replay
News flash: Australians are on social media. When fashion brands post new stock and campaigns to their international social media accounts (which are not geoblocked, unlike some websites), consumers from New York to Newcastle are paying attention. If the stuff they're seeing IRL (that is, in real life) doesn't resemble what's on their iPhone, then Australian shoppers realise they have been taken for a ride for too long.
Can you see a pattern forming?
It's no surprise that brands such as Topshop, GAP and others have failed in Australia when they all had one thing in common: they treated Australian shoppers like mugs.
Iconic Australian surf label Billabong knew it had a problem last year when customers caught it stocking old designs here while the latest and greatest was being reserved for the US market. Talk about biting the hand that fed you for decades. The company reported a $77 million loss for the year.
It's been widely reported that the now-defunct Australian arm of Topshop was forced by its UK parent company to sell old stock. And last year, Oroton Group closed its Australian arm of the US chain GAP to help stem overall company losses. The stores were bland, the stock was dull and the brand just couldn't keep "surprising and delighting" (an oft-used phrase in retail) as newer players entered the market and "middle retail" became an even more crowded place.
The one exception to this trend has been Zara, which in Australia has improved its results by ensuring local stores are receiving more current stock. Launching an online store in March, although incredibly late by many standards, has no doubt also helped its bottom line.
Movie studios have finally realised that, in a digital age of streaming and social media, holding back film releases in Australia for months is a mug's game. Instead of creating buzz and anticipation, it merely drove cinema fans underground, and pirating flourished. Fashion brands take note.
People want what they want and they want it now, not in six months' time. The same brands that peddle immediacy and desirability can't simply turn it on and off when it suits them. It doesn't matter if it's a mobile phone, the new Ryan Gosling rom-com or the latest Nike sneakers.
If overseas brands want to succeed in Australia in 2018, they have to, at a minimum, deliver the same stock as overseas in a timely manner. That's why Zara has turned things around somewhat, and one of the reasons Esprit, and others before it, have failed. Let this be a massive lesson: play the Aussie shopper as an antipodean fool and you will lose. Every time.
Source: Read Full Article