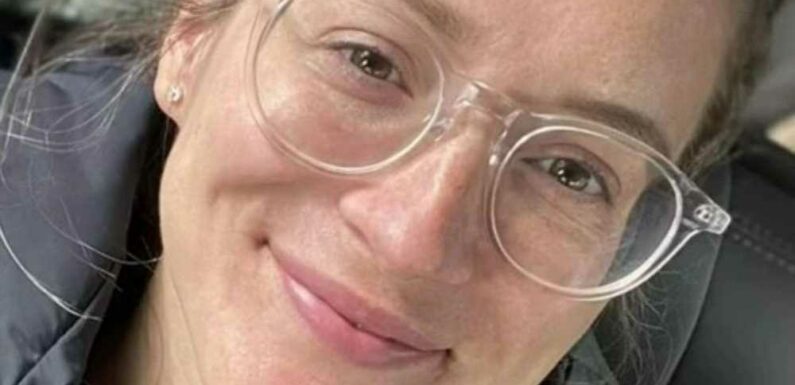 A WOMAN was left in tears after getting her make-up professionally done for the first time and hating it – but people have called her "dramatic".
Social media personality Kimmie Ketchup had "19 layers" of foundation, concealer, powder and more on her skin.
The 32-year-old was unable to "look at herself in the mirror without crying" due to the look.
However, not everyone was convinced the make-up was bad and questioned whether Kimmie was being dramatic. 
Some suggested that she "needs therapy" for getting so upset over it.
The nurse was "excited" to get glammed up for her brother's wedding and it was her first time using a professional.
read more on make-up
I use a 'too dark' contour shade – trolls say it's muddy but I don't care
I love my rare skin condition so much that I wipe off make-up to match my body
But she was left in floods of tears when the make-up artist's work wasn't the "natural" look she wanted. 
Kimmie shared on Tik Tok that she felt like the matte foundation, brown-hued lipstick and dark brows added 70 years onto her face. 
Luckily, the make-up artist removed the products and started again to create Kimmie's vision – which she posted a second video showing.
However, her first video sparked a fierce debate on whether her initial response was an overreaction and "harsh" on the make-up artist.
Most read in Fabulous
Andrew complaining that he was left no money by the Queen when she died
Members of Prince Harry's family 'DID go to Princess Lilibet's christening'
Interior designer on the awful trends you need to ditch INCLUDING panelling
Primark fans are rushing to pick up 2000s nostalgic pyjama set
One person slammed: "I think you maybe need therapy if that's your reaction to well-applied natural style make-up."
A second added: "No to be mean but you were probably having unrealistic expectations.
"This is a natural look and it looks good."
A third said: "I feel sorry for the make-up artist. 
"Some people can't be pleased."
Other commenters jumped to her defence and weighed in that the glam style made her "look 100-years-old".
Kimmie responded: "Just remember, we're all entitled to our own opinions.
"You can think that I look better in either picture.
Read More on The Sun
I caked my face in makeup for my passport – people say customs won't let me in
Couple add £180k to the value of their home spending £6k in the process
"It's just the way I felt, you know?"
She also accused make-up artists commenting on her video of suggesting women only look pretty when all of their natural features are covered in products.
Source: Read Full Article