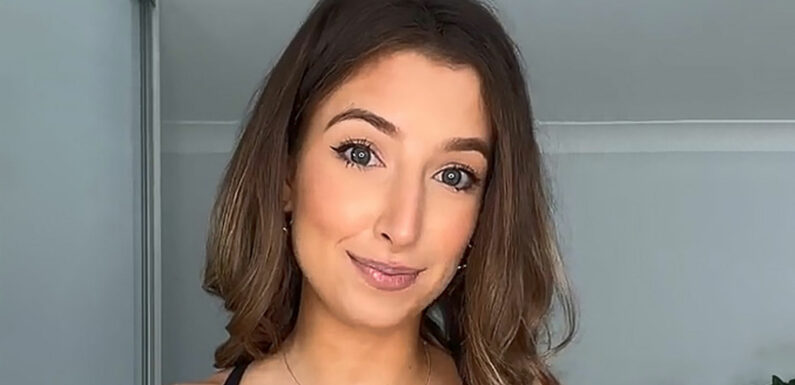 A BUSTY fashion pro has revealed her winning look for big boob-approved swimwear.
Her stylish bikini fit her frame perfectly and although a bit revealing, she said she loves the look.
Lara Rosenthal (@bigb00biebible) showed herself in a black bikini in a video posted to TikTok.
The swimwear crossed over the front of her torso, giving a unique take on the basic black bikini.
The swimwear line cam in a band size 32 up to size 38, which posed a slight problem for Lara who typically wears a 30-inch band size.
"I'm usually a 30G in my bras so I tried to do my sister size and size down in the cup size up in the back," she said.
After opting for a 32F for the bikini top, she said it left too little to the imagination.
"I would say that I probably would want a little more coverage on the front," she said.
The fashion fan revealed that although the sizing was a bit off, the bikini was still a win in her book.
"But I do absolutely love the bikini top," she gushed.
Most read in Fashion
Huge twist as cops 'seize phone' of woman who believes she's Madeleine McCann
Major change for Tesco shoppers from today – how to avoid paying more
Former Neighbours star dies 'suddenly and unexpectedly' aged 58
Jesy Nelson breaks silence on Little Mix feud and says 'we haven't spoken'
She emphasized the comfort of the top, which is often difficult for busty women.
"What I absolutely love is that there's no strain on the neck," she shared.
Lara tried the $49 Pour Moi Fuller Bust Space wrap around underwired bikini top in black.
The video came as part of a body positivity movement on TikTok.
More women are becoming open about their different body shapes on social media.
Clothing brands are taking note on the demand from fashionistas by offering wider size ranges.
Front big boob-approved tops to bikinis, ladies of all shapes and sizes are stepping out in their best looks as the weather warms up.

Source: Read Full Article