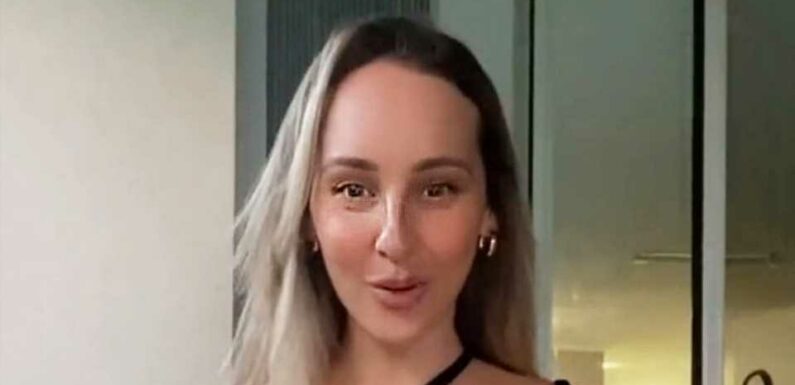 A FASHION lover with "itty bitty" boobs has shared her recent bikini design meant to make A-cup busts look much fuller.
She designed a "sculpting" bikini that lifts and supports with its versatile top style.
Designer Skye (@skye_yolandaswim) owns Yolanda Swim, a size-inclusive bikini brand.
Skye identifies as an Australian size 10, which equates to a US size 6.
Each piece from her fashion brand stretches 2x in size, allowing for size fluctuations and body shape changes.
In a TikTok video,she showcased an interchangeable bikini top catered toward smaller busts and is "out here trickin' them."
When the video began, the blonde stood in front of the camera wearing a black bikini set.
"This hands down is my favorite bikini top," she said at the start of the video.
She wore the Low Back Sculpt Bralette, $67.87, in the color Carbon.
The curve pattern on the top and bottom of the style is meant to give the illusion of a fuller bust.
Most read in Lifestyle
Nicola Bulley police divers return to river months after mum's death
Tragedy as footballer dies suddenly leaving his family & club devastated
Huge Eighties supergroup 'to reform' after 20 years for Eurovision Song Contest
Gritty BBC One drama set to return for second series
Skye admitted that she is an A-cup and "didn't have a lot to work with."
"Because it kinda scoops under here and scoops up here, it gives me that fullness," she added.
The best feature about the swim top is that the straps are movable, so they can be contorted into several different chic looks.
In the end, the natural beauty ended the video by asking for audience feedback and saying she loved it so much.

Source: Read Full Article