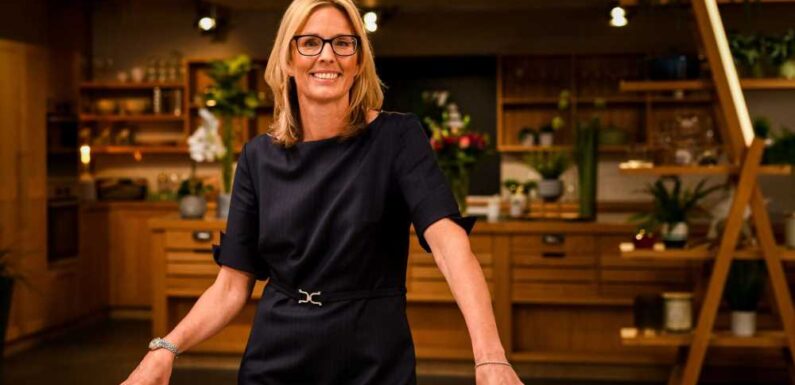 ALDI beauty dupes have always been popular and it can be tricky to get your hands on them.
If you're after their latest range of Specialbuys, then you have to be quick getting to stores before they sell out.
Fortunately, Julie Ashfield, Managing Director of Buying at Aldi, reveals to Fabulous the best times to head to stores and how to know when they are coming.
The next round of beauty buys will be in stores on August 24, and here are Julie's top tips for bagging them.
"The beauty market is fast moving and innovative, and we have mirrored this and delivered some surprising products as Specialbuys. That means once they're gone, they're gone," she explains.
"Our trending products can be found in the middle aisle of Aldi on a Thursday and Sunday – much to the excitement of beauty savvy shoppers.
READ MORE ON SHOPPING
Bandeau's are back here's our top picks on the high street
The £8.95 Bronzing serum drops are a great Drunk Elephant dupe
"A top tip is to sign up to the weekly newsletter to be one of the first to hear about anything new.
"To avoid disappointment and missing out on products, we'd recommend going into store the day they launch – as with all Specialbuys, once they're gone, they're gone."
You can also follow them on TikTok @aldiuk to find out about their latest launches.
Lip Kits
Included in next week's new range of beauty buys is the Lacura Lip Kits available in three shades, 'Just Peachy', 'Velvet Sugar' and 'Nearly Nude'.
Most read in Fabulous
Today Pluto could shift the balance, so be ready for this
Inside world of glam women paid to party on luxury yachts with millionaires
I've got a partner but have a £100k 'runaway fund' in case it goes wrong
Inside the Radford family's mega Miami pad with 80-inch TV & a golf course
Julie says: From August 24, we're tapping into a series of TikTok makeup trends including #LatteMakeup and #LipstickContour."
The new lip kits include a mattifying liquid lipstick and lip liner for £4.49 each and will save you a pretty 83% compared to the Kylie Cosmetic ones that cost £28.
Dry Oils
A dry oil is the perfect moisturising addition to your summer skincare routine and Lacura's new additions even come with a shimmering one for sun-kissed glow.
The 50ml bottles that can be used on the body, face and hair costs just £2.99 compared to the Nuxe Huile Prodigieuse which is £20.
Cleansing Balm
Double cleansing your skin is essential, and cleansing balms have become increasingly popular on the beauty side of TikTok.
Lacura's new cleansing balm costs £6.99 and has lots of similarities to Emma Hardie's £37 moringa cleansing balm.
It quickly sold out when it first launched in January so you better be quick.
And if that wasn't enough, they're also releasing a rose cleansing balm for the same price which has similar ingredients to the Elemis Pro-CollagenRiose cleansing balm which costs £47, but it has additional Rose Flower Oil for a relaxing effect.
Moisturiser
If dry oil really isn't your thing then don't worry, Lacura's latest facial moisturiser will be ideal.
Selling for £5.99 for 125ml the lotion has similar callouts to Clinique's £37 Dramatically Different Moisturising Lotion but with a saving of 84%.
While some might be skeptical about the dupes available at Aldi and how they are able to make them so cheap, Julie reveals the Lacura team does everything to make sure they stand up to their high-end counterparts.
Read More on The Sun
Radio legend Chris Evans, 57, reveals he's been diagnosed with cancer
Boy, 11, dies after 'incident' at skate park leaving locals devastated
"The entire Lacura range is forensically compared against the leading beauty brands to ensure that quality is matched and often surpassed," she adds.
"Branding is simple and effective, which helps the shopper navigate the range."
Source: Read Full Article