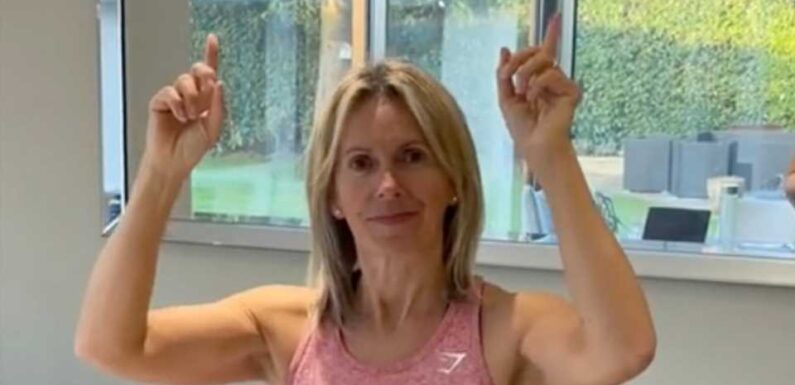 A FITNESS fanatic has surprised many with her five golden rules for staying youthful in midlife. 
Petra Genco (@petragenco) has an enviable figure and ageless appearance at age 55 as a result of consistent self-care.
She has garnered over 742,000 followers on TikTok where she shares her daily home workouts and advice for shedding menopause weight gain. 
She took to the social media platform to explain the lifestyle choices that have helped to keep her fit and healthy.
The text over the video read: "My secrets to youth at 55!
"Healthy home-cooked meals."
Petra ate a bowl of oats topped with fruits, before preparing salmon and vegetables for another meal. 
She then showed herself in good spirits and journaling while sitting in a hospital bed.
She said: "Always staying positive even when things don't go my way.
"20 minute home workouts."
Most read in Health And Fitness
AIR LINES
BA pilot snorts coke off topless woman… then tries to fly packed plane to UK
PARK HORROR
Center Parcs staff member who died after being hit by car is pictured
ENDER AN ERA
Danny Dyer reveals damning reason he left EastEnders & slams former co-stars
WALLIAMS HITS BACK
David Walliams SUES BGT bosses after he was axed over X-rated rant
Petra donned a pink tank top, black leggings, and sneakers as she did a side-step workout in her living room.
She lifted her hands into the air above her head to make it challenging for her whole body.
She continued: "Less time comparing myself to others and focusing on me.
"Prioritizing my rest and recovery for hormone balance."
The exercise enthusiast ended the video by getting into bed to emphasize the importance of getting enough sleep.
She captioned the post: "Here are some of my rules I live by to keep myself feeling great!"
She included the hashtags #fitness, #feelgood, #menopause, and #womensweightloss.
The post racked up over 1,100 likes and a stream of comments from people who were surprised by how short her workouts were.
One person wrote: "Do you really just work out 20 mins at a time? I'd love that to be enough – is it?"
Another commented: "Thank you for sharing your thoughts Petra."
READ MORE SUN STORIES
TO THE MAX
Pepsi brings out new 'best ever' flavour – but not everyone agrees
BACK TO BASICS
Will Best reveals HUGE change to new Big Brother as iconic feature scrapped
A third said: "Petra, what is your 20-minute workout routine please?"
A fourth added: "Love your workouts Petra."

Source: Read Full Article