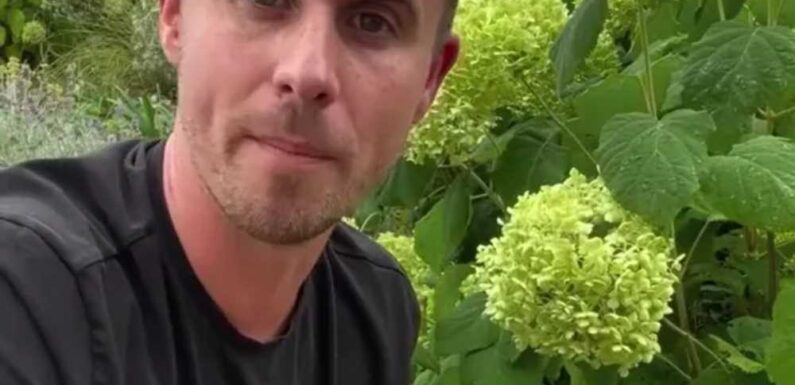 IF you're the proud owner of hydrangeas and your garden is covered in the pretty plant, you are going to want to listen up. 
That's because a gardener has revealed the right time to start cutting them to ensure you have full blooms next summer – and you haven't got long to do it.
But what's the tricks of the trade to do the job properly? And how long does it take? 
Michael, dubbed social media's @themediterraneangardener, shares tips and tutorials on his profile to help fellow green-fingered gardeners.
And one of his latest TikTok posts was dedicated to hydrangeas and how you can replicate the plant for 2024.
Michael began: "If you love your hydrangea and want another plant that's exactly the same, well, now, in later summer, it's a perfect time to take cuttings."
Read More in Gardening
Gardening fans racing to B&M to bag £1 accessory that'll transform your home
I turned my boring yard into a Greek oasis – now I charge people to visit
Lifting the lid further on the process and why now is the time to act, he continued: "It's the perfect time because these cuttings will be semi-ripe, meaning it's this season's growth that has a woody base but will still be soft at the tip."
"The ideal candidate for a cutting is something that's straight with strong growth and doesn't have a flower or bud attached."
Michael then pointed to a particular hydrangea in his own outside space called the Annabelle, before unveiling his technique in a demonstration.
He explained: "We want the cutting to be around 6 inches, or three sets of leaves in length."
Most read in Fabulous
CAMERA SHY
I was engaged to pop star & voted UK's sexiest man – but I've ditched fame
MYSTIC MEG
If single, your perfect match has a strong link to the month of July
ROYAL SHOCK
Inside Princess Margaret's scandalous affair with 'toy boy' garden designer
TOY BOY TALES
Woman, 83, who married toyboy, 37, finally reveals how much cash she gave him
The Mediterranean Gardener then snipped off just below the third leaf, and took it over to his potting station for the next step.
He continued: "I have my cutting and I have a pot, which I have set up with a fifty fifty mix of compost and grits.
"For this next part, you're going to need a sharp knife – we want to remove the leaves from the sides and take this back to just one set of leaves."
He added: "Trim below a node, then remove the sets of leaves on the lower nodes by snipping them off as close to the stem as possible.
"Cut each hydrangea leaf in half with a knife. This reduces water loss and the stress endured by the rooting process."
Then it was time for the actual potting process.
If you love your hydrangea and want another plant that's exactly the same, now, in later summer, is a perfect time to take cuttings
He said: "Take that and place it between the side of the pot and the compost.
"You want to put this in a slightly sheltered position, maybe a cold frame or a greenhouse. 
"If you don't have something that can accommodate those factors, use a plastic bag and just place it over the top and that will act as a miniature greenhouse."
While he instructed that the final steps are to water the plant "once or twice a day with a light spray."
The result? He concluded to his 168k followers: "In four to six weeks time, you'll see some new leaves starting to form.
"This means this plant has taken root – and you'll have an exact replica of the plant you took the cutting from."
Read More on The Sun
Kylie Jenner and Timothée Chalamet go public with romance at Beyonce's LA gig
I'm a paramedic – everything to know about safe eating & no-go foods for kids
This comes after a fellow gardening pro shared other jobs you should be looking to do this September, from pruning to deadheading.
Fabulous will pay for your exclusive stories. Just email: fab[email protected] and pop EXCLUSIVE in the subject line

Source: Read Full Article