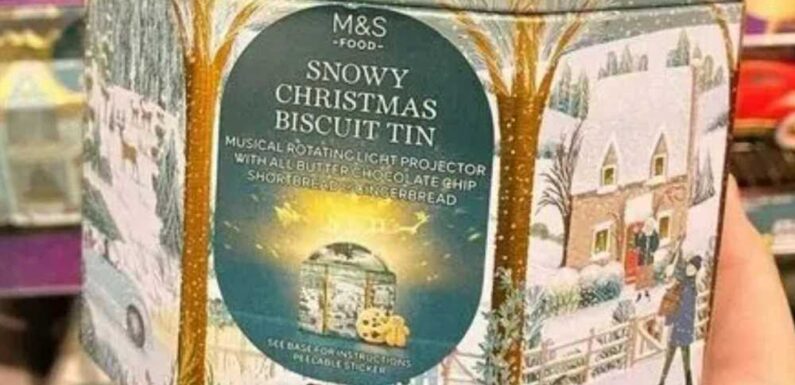 THERE aren't many of us that don't dread doing the weekly food shop, after all, there are just so many products to choose from it can end up taking hours.
But if you don't want to waste your afternoon aimlessly wandering up the supermarket aisles, then you're in luck…because an M&S fan named Rose has revealed her top buys she'd recommend everyone try.
In a clip posted to TikTok (@roselikelondon), the foodie begins by picking up a packet of M&S' Spanish Iberico ham, which retails at £5.75.
And let's face it – who doesn't love a charcuterie board at Christmas?
Sharing her verdict on the meat, she says: "Good taste and value.
Can't beat the high end ham for sure, but better than the average!
She then notes how it'll be perfectly paired with her second recommendation, which is the M&S apricot white stilton cheese.
READ MORE ON M&S
TIGER STRIPES
I have strawberry skin and cellulite, I still look beautiful in a bikini
JACKET JOY
I got the dream jacket from M&S – the store's not just for your mum, it slays
The foodie penned: "This Marks & Spencer apricot cheese and ham = perfection.
"Just taken the ham to another level!
"I'm not a massive cheese fan but I fell in love with this sweet cheese – it's – £3.40.
Next, Rose picks up the 'snowy Christmas biscuit tin' off the shelf, which is priced at £10 and even had a light up button.
Most read in Fabulous
CASH MACHINE
I was on Rich House Poor House and was scared skint family would crash Porsche
TOP ROMPS
Sex is better now I'm wed, says Kelly Brook as she opens up on starting family
BIKINI SLAY
My son said I'm too old for bikini – he'll be at gran's while I'm at the beach
PLAN-T OF ACTION
The number one houseplant you need this winter to stop condensation
FABULOUS VEGAS: JOIN TO CLAIM £100 BONUS PLUS 50 FREE SPINS
"Can't leave without some Christmas-themed goods," she says.
She concludes by praising the viral M&S garlic bread, which is just £2.20.
"I got this baguette – more budget-friendly to buy a single (as can bake part of it rather than the whole) and it's cheaper," she notes.
But if snacks are more your thing, then look no further…because in a second video shared to social media, she goes on to share her top picks, too.
Rose begins by holding up a bag of dried coconut and notes:
"I love everything coconut related."
She then explains how the 'Count on us' 5 bags of lightly salted pitta chips are her "fave" pitta chips.
Rose goes on to give the oven baked cheese and pumpkin seed crispbread a solid '10/10,' before holding up a bag of Envy apples which are a "crisp, exceptionally sweet and jucy apple combining the flavours of Royal Gala and Braeburn."
"I usually HATE eating apples but I'm addicted to these Envy apples recently! Health snack option right?" she explains.

Source: Read Full Article