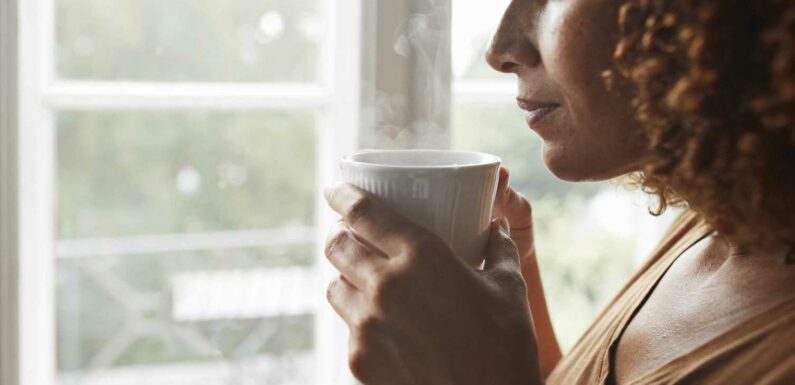 HAVE you ever poured yourself a coffee, only for one of your children to call out for you and when you return the mug is cold? 
You wouldn't be the only one to experience this, as a fellow mum has revealed she was so used to this happening that she's come up with a clever way to stop it. 
Kate Bast, who regularly shares hacks "for life with mini humans" on her social media, took to her profile @thebastfamily with the game-changing idea.
Kate asked her TikTok followers: "Need a fun and easy activity this week? Try this!"
The mum then added that her trick would mean other parents could "drink your coffee while it's still hot". 
And it doesn't cost a penny, as all you need is some old loo roll holders and some toy cars that your little ones already have.
Read More in Mum Hacks
Mum shares game-changing hack to clean the much-loved IKEA highchair
Mum shares genius hack for stopping your pram wheels making your car dirty
Kate told her 468k plus followers to take out the cardboard tube that holds toilet paper.
She then demonstrated how you can simply lie them down one by one next to each other so that one of their ends is touching the wall. 
Once in position, stick them down with some tape – Kate chose different brightly coloured ones to make things even more interesting. 
Then empty out your kids' toy cars onto the floor and tell them they've got a new "car park" to play with.
Most read in Fabulous
I whizzed to Adsa for food but picked up the best swimming costume I've seen
I'm a teacher & saw the worst appreciation gift ever – it's so disrespectful
I'm almost an OAP but men in their 20s hit on me, my secret is Aldi
I feed my family-of-5 for £15 a week…here's what I get & the cheap recipes too
Kate showed exactly what she meant as she 'reversed' one of the small toys into the tubes.
She said that it will keep your children entertained and occupied while you sip on your hot beverage – meaning everyone's a winner. 
And her followers, a lot of whom are parents themselves, said they would be doing this as soon as possible. 
One TikTok user wrote: "Me crawling around on the floor at 6am with tape and toilet paper before I've had my coffee."
A second commented: "Ahaaaaa good idea. Thanks."
A third said: "I'll try this in the morning."
While a fourth typed: "Wow! My son would love this."
Others said they "loved" the idea and would be making sure they saved their toilet rolls to create the fun game.
Read More on The Sun
Inside Stephen Bear's REAL life in two-bed house after faking glam lifestyle
I have a small bust & tried out'breast enhancers', one gave me three cleavages
While another parent added: "So brilliant. Kids love love love sorting. 
"And they love it when the grownup makes a special thing for them to do."

Source: Read Full Article