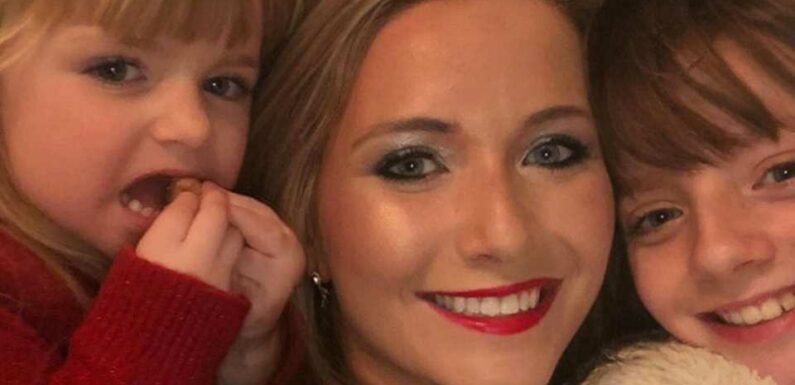 WITH a successful six figure career to her name, Danielle Baron is able to afford the finer things in life, such as lobster dinners and luxury holidays to exotic locations.
However, it hasn't always been that way for the mum-of-two, who runs her own education, coaching and therapy business.
Life now is a far cry from the Ms Great Britain finalist's childhood, when her doting mum worked 100 hours a week for seven years, and skipped meals to put food on the table.
'We couldn't afford a chocolate bar'
Tragically, Danielle's dad died by suicide when she was just four, and with her mum suddenly became a single parent, money was tight.
Danielle, 39, who lives in Walton-On-Thames, Surrey, with her two daughters aged 13 and six, says: "She was such an inspiration but really struggled, working in an office during the day and as a cleaner in the evening.
"I remember helping her sometimes while doing my A-levels and it was exhausting.
READ MORE REAL LIFE STORIES
I'm a stingy mum- I don't spend cash on my kids & refuse to buy toys or presents
I'm a female builder – people are shocked when I arrive on site but I love it
"I couldn't even have treats from Sainsbury's, and remember begging her to buy me Cadbury's chocolate animals when I was about five, but she just couldn't afford it."
While it was a struggle, Danielle's mum ensured she didn't go without.
She says: "My clothes came from charity shops and she always made me look presentable, and went without food sometimes so I could eat.
"It gave me the grit and determination to do what I'm doing now.
Most read in Fabulous
I did up my council house bathroom for just £70 with buys from Wilko & B&M
I bought a cute party dress from Vinted but it arrived with a disgusting stain
Air fryer whizz shares favourite new sweet snack that takes five minutes
I bought £6 veneers – people say I can be seen from space as they're so bright
"I decided I would be successful, and it's made me who I am today."
Rags to riches
When Danielle went on to become a teacher, money was still tight, until she had her second child.
She then launched her own education, coaching and therapy business for children, when she was 32.
Danielle says: "My mum looked after my little ones, and I missed a lot of my eldest growing up as a teacher so I set up my own business.
"It's now a six-figure business, and I am now launching a third business which is an educational product business.
The finer things
And it seems all Danielle's hard work has really paid off.
She is able to treat her daughters to regular dinners at swanky eateries such as the Ivy, and spends up to £300 on a meal – with her youngest enjoying dishes such as caviar and lobster.
Danielle – who is also an ambassador for Be Your Own UK which is about women empowerment – says: "I work hard so it's important to me we're able to try new experiences together and I want my kids to have the opportunities I didn't have.
"I didn't go abroad growing up for example, and now we've had some lovely holidays to places including Dubai and Portugal and go away two to four times a year.
"It's important to have that quality time together, and last year I also went to Monaco with friends which was an amazing treat for all my success.
Read More on The Sun
Savvy parents scramble to nab Disney toy kitchens reduced from £55 to just £7
iPhone users issued urgent warning as thieves use 'reset' trick
"My youngest goes to private school – it's not always better but they both had the opportunity to go to private school, which I didn't.
"I want to be a good role model for them – you can have your own business and pursue your passion and do what you what you want to do."

Source: Read Full Article