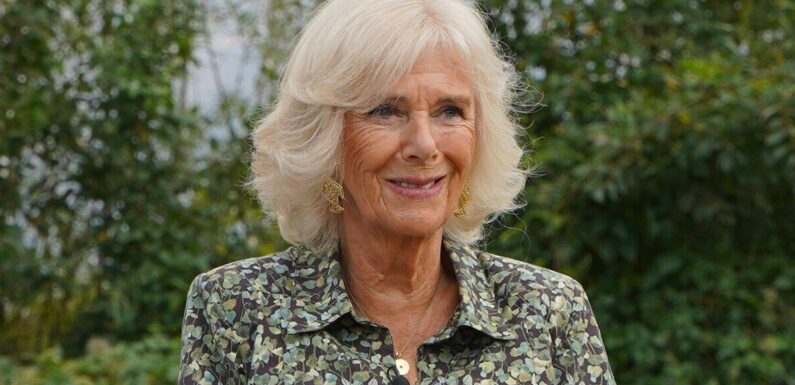 Camilla's work style 'ideal' for Charles says Angela Levin
We use your sign-up to provide content in ways you've consented to and to improve our understanding of you. This may include adverts from us and 3rd parties based on our understanding. You can unsubscribe at any time. More info
The official mourning period for the death of Queen Elizabeth II has come to an end, and the Royal Family is busy making preparations for the reign of King Charles III. Prince William and his wife Kate have been visiting Wales to mark their new appointments as Prince and Princess of Wales, and a new coinage effigy of King Charles has been unveiled by the Royal Mint.
Queen Consort Camilla will need to decide how she will approach her new role, and it seems she may decide against having several companions as the late Queen did.
Ladies-in-waiting have traditionally served as female personal assistants in court, and they accompanied the late Queen to state events and engagements over the years.
But Camilla may not require any ladies-in-waiting as, for many years, it seems her private secretaries have unofficially taken on the roles.
A source explained to the Daily Mail: "When she got married and set up her own office for the first time she got two brilliant private secretaries, Amanda Macmanus and Joy Camm.
"But they were very much 'two for the price of one'.
"Not only did they arrange all her engagements and projects, but they also acted as ladies-in-waiting if needed, accompanying her on official duties, collecting bouquets of flowers and the like."
Camilla's current private secretaries are Sophie Densham and her deputy, Belinda Kim.
The Queen Consort could also depend on her many friends to her accompany her to engagements in the future if she requires support.
DON'T MISS:
Prince of Wales title sows division amid Kate and William Wales visit [ANALYSIS]
She'll never replace Elizabeth but Camilla should become our new Queen [COMMENT]
Queen Camilla pivotal in helping King understand new role [INSIGHT]
The Queen had many ladies-in-waiting over her lifetime, some of whom remained loyal to her until her death aged 96 on September 8.
Ladies-in-waiting who were with the Queen until the end included The Hon. Mary Morrison and Lady Susan Hussey.
Fortune FitzRoy, the Duchess of Grafton, was the Queen's Mistress of the Robes until her death in December 2021.
Another lady-in-waiting was Lady Farnham, a Lady of the Bedchamber who also died in 2021.
The Queen's beloved cousin Margaret Rhodes was also a lady-in-waiting to the Queen.
Her daughter-in-law Susan Rhodes served in the post after Margaret died in 2016.
While Kate, Princess of Wales was thought to have not wanted a lady-in-waiting initially when she married Prince William in 2011, she did take on a private secretary.
Rebecca Deacon served in the role, first of all, followed by Catherine Quinn and Hannah Cockburn-Logie.
Following the royal mourning period, other aspects of Charles' reign still need to be ironed out, including where the King and Queen Consort will live.
Buckingham Palace is in the midst of extensive renovations, but the historic royal residence has long been considered the monarch's HQ.
But Charles and Camilla called Clarence House home before the accession, and their country retreat is Highgrove House in Gloucestershire.
Charles now also has access to Windsor Castle as monarch, and he likely inherited the private royal residences of Balmoral Castle in Scotland and Sandringham House in Norfolk.
Source: Read Full Article