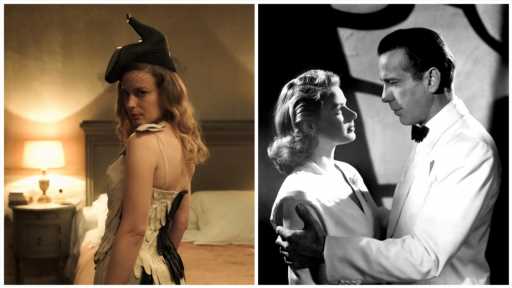 EXCLUSIVE: Anna Winger drew inspiration from comedy and entertainment in Casablanca when penning upcoming Netflix war drama Transatlantic.
The show, which is the first to emerge from the Deutschland 83 creator's Netflix deal, tells the story of the Emergency Rescue Committee, an organization that helped thousands of refugees escape Nazi-occupied Marseille during World War Two.
Speaking exclusively to Deadline just before its Series Mania premiere, Winger said she wanted to set Transatlantic apart from previous similar offerings such as Schindler's List through its humor and creativity, and that she sought inspiration from 1942 hit Casablanca.
Related Story
Pension Protestors Invade Series Mania As Unrest Over Government Reforms Reaches Drama Festival
"I've been approached with lots of World War Two material during my career and have avoided it because I felt like it had been done, but what I loved about this story is the positivity," she added.
"We leaned into the style of the movies made at the time [of Casablanca], which were being made contemporaneous to what was going on [in World War Two]. They were processing their trauma with humor and I thought that was incredible."
Although it was greenlit in September 2021, at which point Winger's Airlift Productions unveiled its Netflix tie-up, the auteur said the show has taken on greater meaning since the Ukraine War.
"We certainly didn't expect to be making the series to the backdrop of another crisis," she went on to say. "It was overwhelming but gave everyone involved a strong sense of purpose."
Based on Julie Orringer's novel The Flight Portfolio, Gillian Jacobs and Cory Michael Smith star in Transatlantic as protagonists Mary Jayne Gold and Varian Fry, young people who risked everything to help move thousands of refugees from Marseille to the U.S.
The show is a "story about ordinary people doing extraordinary things that had a huge impact on the future of the U.S.," Winger said, pointing out that a number of the people involved with the Emergency Rescue Committee were themselves refugees.
"The fact that thousands of refugees survived, left Europe and came to America changed the course of mid-20th century art and academia, and that's the world I grew up in," she added. "The impact of this specific immigration felt palpable."
As with her smash Netflix hit Unorthodox, Winger, who has spent time living in Europe, the U.S. and Africa, said she wanted to work with people from around the world both on and off screen, while drawing from the local German talent pool.
She praised Netflix for giving her access to talent across the continent, echoing Netflix boss Reed Hastings' claim earlier this month that the U.S. streamer is a "big builder of cross-European culture."
"One of the cool things about Netflix is that we can move between working with a German team and a French team, for example," added Winger. "We had American actors, French, British and German. It was a real melting pot."
Crossing these borders is Winger's approach to running Airlift and she has a number of similar shows in development with Netflix, including one set in the UK countryside.
Transatlantic has its premiere at this week's Series Mania and will launch on April 7.
Must Read Stories
Disney Layoff Rounds Likely To Start Before Annual Meeting; Details On Cuts Emerge
'John Wick: Chapter 4' Targeting Franchise Record $115M Global Opening: Preview
Lawyer Defends Hosts' Dominion Focus, But Judge Refers To "The Dobbs Problem"
Storm Shutters Theme Parks; 100 MPH Winds Near Magic Mountain; Tornado Warnings
Read More About:
Source: Read Full Article