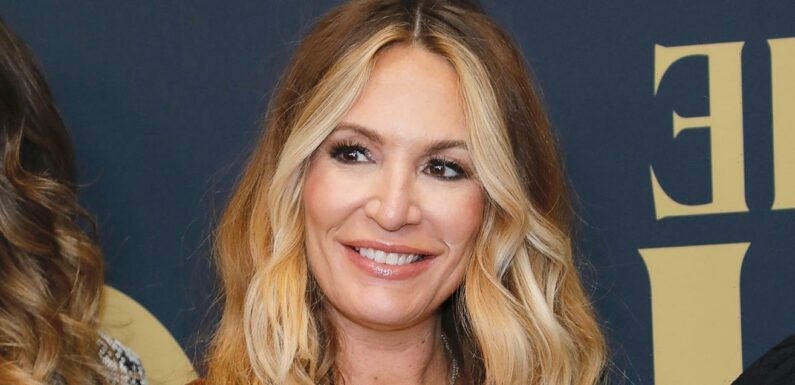 Playing by her rules. Kate Chastain opened up about motherhood — and explained why she is excited to take on the major milestone solo.
'Below Deck' Alum Kate Chastain's Candid Quotes About Pregnancy, Motherhood
During an interview on Page Six's "Virtual Reali-Tea" podcast, which was posted on Thursday, January 26, the Below Deck alum, 40, discussed what "excites" her about getting to raise a child on her own.
"I think, from people seeing me on Below Deck and Traitors — I'm fiercely independent," the reality star explained. "I don't really love people's opinions being different than mine and trying to make me go their way. So I really am so excited that I'll be able to do this exactly how I want to."
In order to view the video, please allow Manage Cookies
The Florida native also shared the "overrated" advice she has received since announcing her pregnancy.
"'Just enjoy it, blah, blah, blah,'" she said. "Yeah, I'm enjoying it, OK? It's true. I kind of have been hiding from being as social as I was because, when you're pregnant, it comes with 20 questions and 30 pieces of advice. It's like, listen, we're all just gonna do the best we can here."
Pregnant 'Below Deck' Star Kate Chastain's Baby Bump Album
Chastain surprised fans in December 2022 when she confirmed that she is expecting her first baby. "I feel so great. I feel so excited," she exclusively told Us Weekly while promoting her new reality TV project, Traitors. "I knew as Traitors was coming out that I'd be doing a lot of interviews and I probably couldn't hide it much longer, so surprise!"
At the time, the Bravo star hinted at her plans to be a single mother. "I'm doing it solo and perhaps with some help, but I'm happy to do it alone," she shared during an appearance on Watch What Happens Live With Andy Cohen that same month. "I think being a chief stew really trained me for it."
'Below Deck' Babies: See Which Crew Members Have Given Birth
According to Chastain, the best insight about motherhood has come from celebrity friends such as Brandi Glanville.
"[Brandi] already has given me parenting advice and it is great advice, enthusiastic," the former chief stew said about the Real Housewives of Beverly Hills alum, 50, who shares two sons with ex-husband Eddie Cibrian. "I'm really thankful I'm going to have Brandi as a parenting coach."
Earlier this month, Chastain revealed that she initially had plans to work with Glanville on a TV show before her pregnancy news. "I would be lying if I said some [NBCUniversal] executives didn't already throw that out across the table," she told Page Six about a potential spinoff series. "It was a thing but then I had to go get pregnant."
For access to all our exclusive celebrity videos and interviews – Subscribe on YouTube!
Source: Read Full Article