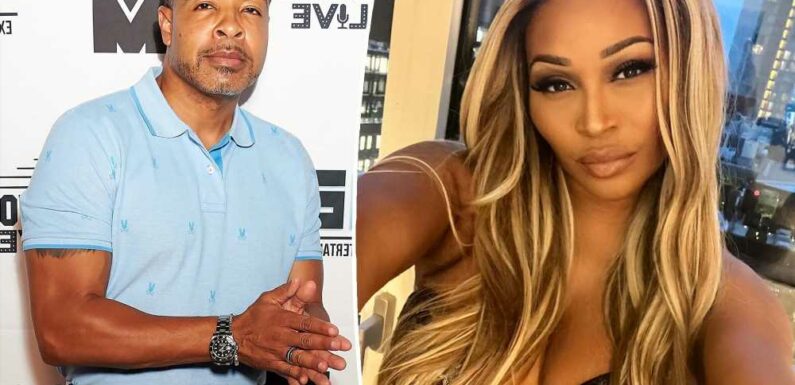 More On:
cynthia bailey
'RHOA' alum Cynthia Bailey and Mike Hill settle divorce
Cynthia Bailey trolled for sharing unexpected fan art on Instagram
Cynthia Bailey reveals what led to her divorce with Mike Hill
Cynthia Bailey reveals ex-husband Peter Thomas reached out amid Mike Hill split
Cynthia Bailey disclosed in new court documents obtained by Page Six that her ex-husband Mike Hill allegedly cheated on her and that's the real reason for their divorce — despite previously shutting down any infidelity claims.
Documents filed on Thursday in Fulton County, Ga., court claim that "Petitioner [Bailey] is entitled to a divorce from the Respondent [Hill] due to inappropriate adulterous relations and moral ethics in his conduct."
However, Hill tells Page Six exclusively that the cheating claims made in the new court filing were an "error" and his ex-wife's legal team is allegedly "releasing statements retracting this."
In the meantime, the Fox Sports host adds, "I have love and respect for Cynthia. I always have and always will.
"As you heard in her own words, there was never at any time in our marriage any inappropriate adulterous relations. Our marriage didn't work but we still remain the best of friends."
Bailey's reps and attorneys did not immediately respond to Page Six's request for comment on whether the "Real Housewives of Atlanta" alum plans to take back the cheating claims made against Hill.
Despite the Black News Channel host's denial, separate court documents obtained by Page Six labeled as a "motion to seal" appear to reaffirm the allegations that he cheated.
They noted that the divorce should be kept private because it may "raise issues concerning both the moral character and embarrassing acts of one of the parties."
"These facts are perceived to have a strong probability of potentially adversely compromising one of both parties' reputation, image, business dealings, and will significantly harm the parties mentally, psychologically, financially and emotionally," the documents also state.

Hill and Bailey were married for two years, from 2020 to 2022.
Getty Images

Hill and Bailey were married for two years, from 2020 to 2022.
Penske Media via Getty Images
Kate Middleton wears houndstooth at Harvard during Boston visit
View Slideshow
Source: Read Full Article