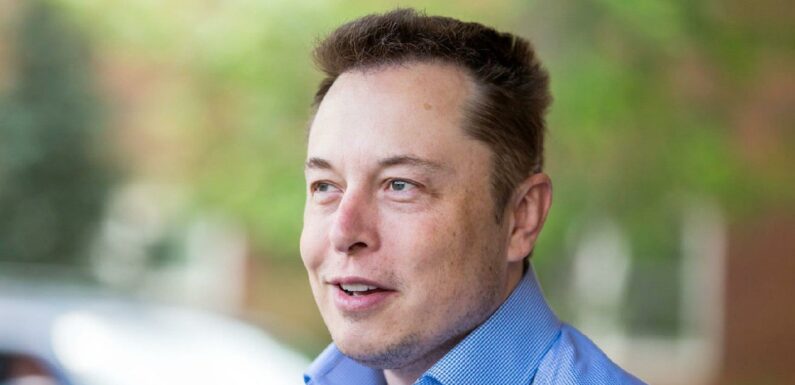 Many celebrities have been criticized over their jet fuel emissions, and Elon Musk is the most recent one being roasted, after it was revealed his private jet flew nearly every other day in 2022.
Jack Sweeney – a 20-year-old college student who tracks the jet usage of celebrities online – shared the data on Twitter. The programmer created a series of Twitter bots that can track the location of private jets based on publicly available data, including Elon's Gulfstream G650ER.
RELATED: David & Victoria Beckham Abandon Mansion Over Traffic Noise
The billionaire's jet made 134 separate trips last year, which means it emitted over 1,900 tons of carbon dioxide. Sweeney estimates that Elon spent at least $1.1 million on fuel.
The shortest flight Elon's jet took was a mere six minutes. It flew to countries like Germany, Greece, Italy, Brazil, France and Qatar. But its most common destinations were Los Angeles, California and Austin, Texas – both places where Elon is mainly based out of.
This doesn't mean Elon was aboard the plane during all of those trips (as that data isn't available). Many private planes are rented out when not being used by their owner.
Elon is well aware of Jack Sweeney's information. In December, the billionaire threatened to sue Jack for tracking his movements – this came a mere month after Elon's Twitter acquisition.
"Last night, car carrying lil X in LA was followed by crazy stalker (thinking it was me), who later blocked car from moving & climbed onto hood," Elon tweeted. "Legal action is being taken against Sweeney & organizations who supported harm to my family."
A post shared by elonmusk (@elonmusk)
He continued, "Any account doxxing real-time location info of anyone will be suspended, as it is a physical safety violation. This includes posting links to sites with real-time location info. Posting locations someone traveled to on a slightly delayed basis isn't a safety problem, so is ok."
Though Sweeney's Twitter account was temporarily suspended, it's currently active.
Other celebrities who've been criticized for their frequent jet usage include Drake, who received flack for taking a 14-minute plane ride from Toronto to Hamilton (which only takes an hour roughly by car).
The small trip reportedly emits more CO2 than the average person does in an entire year.
Kylie Jenner, too, was part of a similar scandal when she was exposed for taking a 12-minute flight on her jet. Given that Elon's shortest flight was half that, at only 6 minutes, he may be the worst climate criminal of them all.
Sources: Yahoo! Sports,
Source: Read Full Article