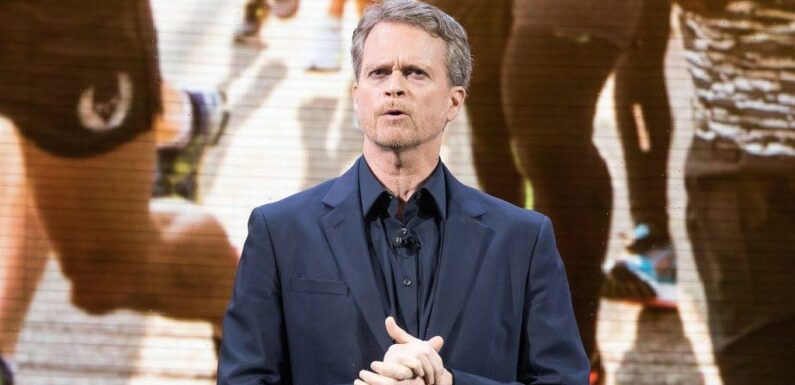 Disney has named board member Mark Parker, Nike's executive chairman, as its new chairman of the board, succeeding Susan Arnold, the company announced Wednesday.
Parker's appointment is effective following Disney's upcoming annual meeting of shareholders, which usually takes place in March, with Arnold unable to stand for re-election in her position due to the board's 15-year limit. As a result, the board will be reduced to 11 members upon Arnold's exit.
Additionally, the board has responded to a letter from the Trian Group recommending that Disney shareholders vote for all board nominees rather than nominee Nelson Peltz, who has been pushing to join the board.
Two months ago, Trian began seeking a board seat after taking approximately an $800 million stake in Disney. Reports indicate the Trian does not support the reappointment of former CEO Bob Iger following the ousting of Bob Chapek.
"The Walt Disney Company remains open to constructive engagement and ideas that help drive shareholder value," Disney said in a statement. "While senior leadership of The Walt Disney Company and its Board of Directors have engaged with Mr. Peltz numerous times over the last few months, the Board does not endorse the Trian Group nominee, and recommends that shareholders not support its nominee, and instead vote FOR all the Company's nominees."
Those nominated for re-election to the board include incumbent directors Mary T. Barra, Safra A. Catz, Amy L. Chang, Francis A. deSouza, Carolyn Everson, Michael B.G. Froman, Robert A. Iger, Maria Elena Lagomasino, Calvin R. McDonald, Mark G. Parker and Derica W. Rice.
Representatives for Train did not immediately respond to Variety's request for comment.
Per Disney, as part of Parker — a seven-year member of Disney's board — appointment to chairman, he will also be leading a new succession planning committee of the board, "which will advise the board on CEO succession planning, including review of internal and external candidates."
"Mark Parker is an incredibly well-respected leader who over seven years as a Disney director has helped the Company effectively navigate through a time of unprecedented change," Arnold said in a statement. "During his four decades at NIKE, Mark has led one of the world's most recognized consumer brands through various market evolutions and a successful CEO transition, and he is uniquely positioned to chair the Disney Board during this period of transformation."
Iger added: "Mark Parker's vision, incredible depth of experience and wise counsel have been invaluable to Disney, and I look forward to continuing working with him in his new role, along with our other directors, as we chart the future course for this amazing company. On behalf of my fellow Board members and the entire Disney management team, I also want to thank Susan for her superb leadership as Chairman and for her tireless work over the past 15 years as an exemplary steward of the Disney brand."
Read More About:
Source: Read Full Article