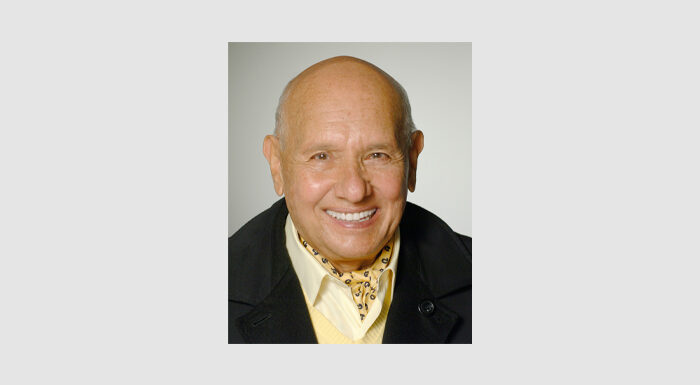 Frank Agrama, founder and chairman of Harmony Gold, died on Tuesday. He was 93.
Agrama's career as an entertainment pioneer saw him founding several production companies including the Film Association of Rome and then Harmony Gold, which launched television series such as "Shaka Zulu" and "Robotech."
He was born on Jan. 1, 1930, and became a child actor in Egypt with his own TV series. While his father was the Surgeon General of Egypt, Agrama initially followed in his father's footsteps by acquiring a degree in medicine and surgery from the University of Cairo. By the time he was 23 years old, Agrama was a medical doctor.
Agrama left his medical career to pursue his passion for entertainment production, obtaining a Bachelor of Theater Arts from UCLA. He then moved back to the Middle East in 1964 where he would go on to help establish Lebanon's movie industry.
Agrama then moved to Italy with his family where he founded the theatrical production and distribution company Film Association of Rome. After nine years in Italy, he moved back to the States where he shifted his focus in the industry from film to TV — founding the production company Harmony Gold in 1983.
Harmony Gold played an integral role in the production, acquisition, and distribution of international TV programming. Under its first year of operation, the company launched "Shaka Zulu," one of the most successful first-run syndicated miniseries in TV history. The company went on to launch "Robotech," the 1985 Japanese anime franchise that Sony Pictures is set to produce as a full-length live action feature with Mark Canton and Gianni Nunnari producing.
Agrama is survived by his wife; Olfet, his son; Ahmed Agrama (Lena), his daughter; Jehan Agrama (Dwora Fried), his brother; Hani Agrama (Roberta), his sister; Amina Ramzy and his grandchildren; Maya, Natasha, Frankie, Anjoum Anissa, Tayo and Marli.
Donations may be made to Doctors Without Borders, World Central Kitchen or the L.A. Mission.
Read More About:
Source: Read Full Article