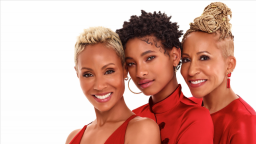 Amid broad cost-cutting moves, Meta is shuttering the Facebook Watch originals group, whose small slate of shows included the hit "Red Table Talk" hosted by Jada Pinkett Smith, Variety has confirmed.
A Meta representative confirmed that the company is shuttering its originals group but declined to provide further comment. The news was first reported by Deadline.
With the shutdown of Facebook Watch originals, Mina Lefevre, head of development and programing for the group, is leaving the company. Lefevre joined Meta (then called Facebook) in 2017, after serving as MTV's head of scripted development. At Meta, Lefevre reported to Ricky Van Veen, VP of creative strategy.
Lefevre's exit comes as Meta is cutting 10,000 jobs across the company, coming after it laid off 11,000 staffers at the end of 2022. On Wednesday, Meta announced first-quarter 2023 earnings that beat Wall Street expectations, as its revenue grew 3% for the period.
Facebook Watch's originals started out with a mix of scripted and unscripted shows, but the company shifted entirely to unscripted fare in recent years. Its current shows include "Red Table Talk" and Steve Harvey talk show "Steve on Watch."
"Red Table Talk" series is produced by Westbrook Studios, cofounded by Jada Pinkett Smith and Will Smith; the company is said to be looking for a new distributor now that the Facebook Watch deal is finished. The Daytime Emmy-winning talk show featured Pinkett Smith, daughter Willow Smith and mother Adrienne "Gammy" Banfield-Norris (pictured above). "Red Table Talk" has 11 million followers on Facebook. Westbook also produced a spinoff, "Red Table Talk: The Estefans," featuring Gloria Estefan, her daughter Emily and her niece Lili.
Some of the social platform's original shows have punched into the zeitgeist, like Jada Pinkett Smith's "Red Table Talk" talk show and drama "Sorry for Your Loss," starring Elizabeth Olsen, about a woman grieving the death of her husband. And Facebook is diving further into the talk format with a revival of Steve Harvey's daytime show after it was dropped by NBC: "Steve on Watch" is set to debut Jan. 6 on Facebook and run for 10 weeks.
Prior to joining Facebook, Lefevre oversaw all of MTV's scripted development and programming in addition to films. She had joined MTV in 2013 as SVP of scripted programming and worked on shows including "Teen Wolf," "Scream," "Finding Carter," "The Shannara Chronicles" and "Faking It." Prior to MTV, she was with ABC Family (now called Freeform) for 12 years where as VP of development and programming she oversaw the launch of its breakout hit "Pretty Little Liars."
Read More About:
Source: Read Full Article