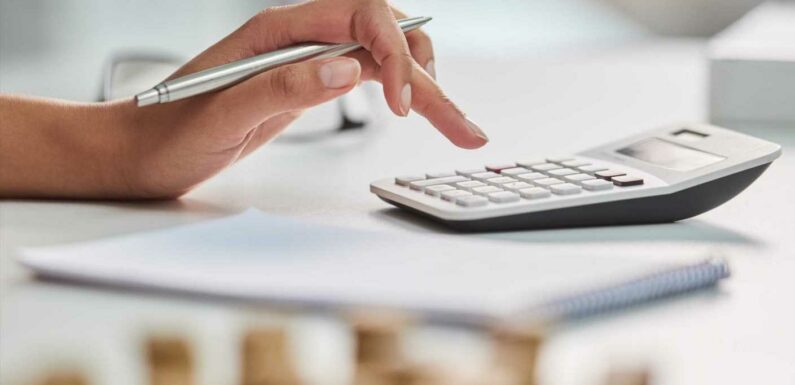 CHRISTMAS is the most wonderfully excessive time of the year – but if you splurged more than you can afford, you'll be paying for a painful debt hangover this month.
Here's how to stay on an even keel during festivities and kick off the New Year with fighting fit finances.
Debt busters
The cost of living crisis hammered Christmas budgets in 2022.
If you borrowed cash, get a plan in place as soon as possible for when and how you will repay the money. 
You should never take on more debt than you can afford to pay back.
Falling into an unplanned overdraft or spending on a credit card with high interest rates can make it much harder and longer to pay off the debt.
read more in money saving
Millions of Android owners could slash 'vampire bills' – how to save money
Exact time you should turn your heating on during the day to save money
Pay back time
If you started January with lingering debts, either from Christmas or further back, make them your priority to repay.
Tackle the most expensive borrowing first and work out how you can free up money to repay.
Moving expensive credit card debt to a zero per cent interest balance transfer card can give you some breathing space.
But don't fall into the trap of only repaying the minimum, as the interest free period will run out before you know it.
Most read in Money
Martin Lewis predicts when DWP £900 CoL payments will be made, plus how to claim
Massive £1.2m lotto jackpot STILL unclaimed after New Year's Eve draw
Full list of benefits that mean you'll get cost of living payment worth £900
Sky customers can get £100s of rewards with little known trick
Brian Byrnes, head of personal finance at savings provider Moneybox, said: "Interest rates on credit products can be eye watering and can have a negative effect on your finances over time if left unpaid, so paying off any debt should be one of your top priorities.
"Many credit cards for example can charge 25 per cent interest.
If you have some money to spare, you are effectively getting a 25 per cent return on paying off this debt.
It also puts you on more stable footing to build towards longer term goals like buying a house or saving to stop working."
After working out monthly repayments you can afford, consider setting up a direct debit so the cash comes out automatically each month. 
Create extra cash
January always feels like a long month when money is stretched thin.
A little boost can go towards repaying debt or help pay for everyday living costs.
Banks offer juicy cash rewards to new customers so take advantage and switch current accounts.
Halifax currently pays £175 if you swap to a Reward or Ultimate Reward current account.
Just make sure you meet the terms and conditions for qualifying which will vary by provider.
You can also earn a little extra on spending through cashback sites Quidco and Topcashback.
Some credit cards also offer cashback for spending. Make sure you are able to clear the balance each month or you'll be hit with interest costs that will cancel out the cashback.
Then look at where you can cut down on costs elsewhere to free up cash.
Ceri McMillan from Go.Compare Money said: "Are there any direct debits you've slipped into paying long term – such as 'free trials' that are no longer free?
"Cancelling outgoings you don't really need could save some much needed money.
"It's also important to make sure you aren't paying over the odds for the essentials, such as your car and home insurance, your broadband package and TV."
Shop around for essentials, including insurance, broadband and food bills, using comparison sites to give a steer on how much you can save.
Weekly meal planning also makes a huge difference to buying food on a budget and cutting down on waste.
Finally, try putting a ban on impulse buying – if you want something, sit on it for at least a couple of days before spending. Often, you'll realise that you don't really want or need to make the purchase.
Energy bills
Energy bills remain a huge burden for households.
Take regular meter readings so you don't pay for more than you use or end up drifting into debt.
And if you are struggling to pay, your first step should be talking to your energy provider. They can help set up a manageable payment plan.
Look out for the Warm Discount Scheme, which is a one-off automatic payment to help bring down the cost of energy bills for low-income families.
Some energy suppliers are also offering customers who are battling costs targeted support.
For example, British Gas is to give its most vulnerable billpayers grants worth £750.
Start saving
Everyone should ideally have savings in an easy access account to fall back on for unexpected costs or a sudden drop in income.
Creating one of these rainy-day funds will make you financially more secure, so make it a priority after repaying debt.
When opening any kind of savings account, make sure you search for the best rate to maximise your returns.
Laura Suter, head of personal finance at investment provider AJ Bell, says: "A big positive news story of 2022 is that savings rates have risen.
"There is fierce competition in the savings market and savers can get returns they would only have dreamed of a year ago…
"But savers have to switch to benefit from better rates. Anyone with money sitting in their current account or an old savings account won't be benefitting from the big increases – meaning their money could be earning more."
Pensions
Having sound finances means having a long-term savings plan in place.
Take some time to understand how much you would need to save to have a comfortable retirement and work backwards to make sure you are on track.
A pension is the best way to save for retirement because the government tops up your nest egg with the same amount you would have paid in tax on your earnings.
Brian Byrnes, from Moneybox, said: "The single most important thing to know about investing, whether it's with an ISA or a pension, is that it's all about the long game.
"The sooner you start, the longer your money will have to grow."
Make sure you are making the most of any workplace savings schemes you can access, as in many cases an employer will also contribute extra cash towards savings.
Many of us lose track of pension savings when we move jobs. Pension consolidation
can help you keep track of everything, including fees and investment performance.
Support you can apply for now
As the cost of living continues to soar, it is more important than ever households get all the support they are entitled to.
The Household Support Fund can provide hundreds of pounds in free cash to low-income homes.
Local councils are dishing out the payments from a central pot of government money, so the exact criteria for who qualifies varies depending on where you live.  
Check with your local council for eligibility requirements, and be quick as the deadline for councils to hand out this cash is the end of March 2023.
Taking full advantage of help and benefits available can also mean you qualify for further support.
For example, those in receipt of pension credit may then unlock the cost of living payments which are set to carry on next year.
Read More on The Sun
Stacey Solomon flashes her bum in see-through leggings after awkward gaffe
Poundland has the best SKIMS dupes – I look like a budget Kim Kardashian
It's estimated 850,000 eligible pensioners do not claim for pension credit each year.
It means they miss out on their pension being topped up, and may also miss out on this additional help with living costs from the government.
Source: Read Full Article