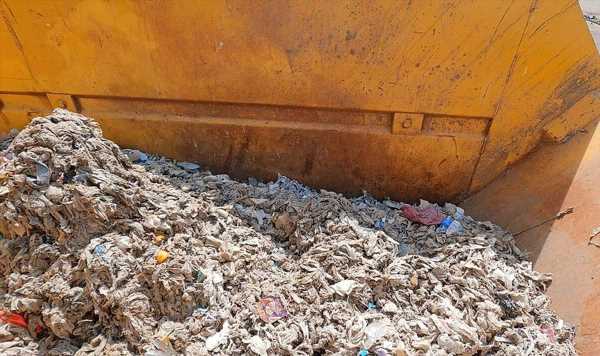 We use your sign-up to provide content in ways you've consented to and to improve our understanding of you. This may include adverts from us and 3rd parties based on our understanding. You can unsubscribe at any time. More info
A survey found 26 coastal councils have sites already spilling large amounts of toxic waste on to cliffs and beaches. Councillor David Renard, LGA environment spokesman, said: "Our coastlines need urgent support. This problem will not go away and funding is needed to prevent hundreds of disasters on our shores.
"Councils want to protect their ­environments but need urgent support from the Government to save our ­coastlines from this ticking time bomb."
The LGA says coastal landfill sites, inherited by councils, are often on ­low-lying coastal and estuary sites that have historically been an easy target for the disposal of toxic rubbish.
Many of these sites are more than ­100 years old, with ­significant gaps in understanding what waste is there and ­the risks from it.
Mark Stratton, the officer lead for coastal landfill at the LGA Coastal Special Interest Group, said: "There are hundreds of coastal landfill sites at risk of tidal ­flooding and erosion. I have been ­overwhelmed by the scale of the problem, especially the threat of waste eroding or leaching out on to the often-designated natural coastal environment."
Separately, Yorkshire Water revealed wet wipes flushed down toilets remain the most common cause of sewer blockages.
Wet wipes were linked to 11,946 of the 25,976 blockages (46 per cent) the water firm had to clear from its sewer network last year, a proportion similar to 2021.
Many wet wipes contain plastic and, unlike toilet paper, do not break down in sewers, so they can become snagged and stick together to block ­sewage flowing through the pipes.
Mark Hammond, head of customer field services at Yorkshire Water, said: "Every day our teams deal with blockages caused by wet wipes, unflushables and foreign objects in the sewer.
"This costs millions of pounds to resolve, money which could be better spent on investment in the wider network.
"Only the three 3Ps – pee, poo and paper – should be flushed down the toilet."
Source: Read Full Article