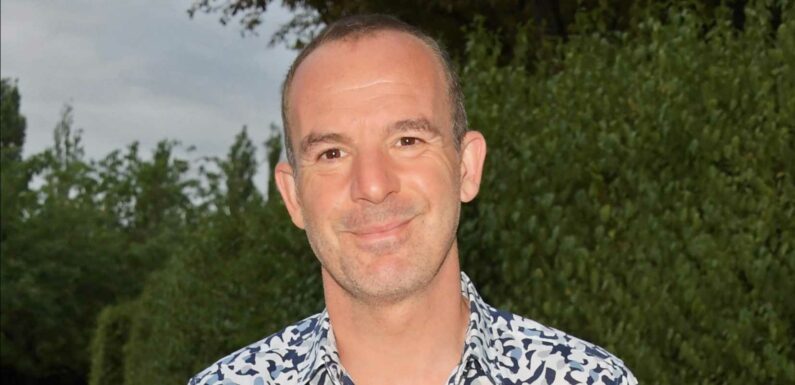 MARTIN Lewis' MoneySavingExpert.com has revealed how one reader got a water bill refund worth £1,053 through a little-known scheme.
The reader's story was shared in the consumer websites' latest newsletter.
The reader, known only as Tom, said he got a backdated refund through his water company via the WaterSure scheme.
The scheme is available to households on certain benefits who use a lot of water, either for medical reasons or because they have lots of children. You also have to be on a water meter too.
Tom wrote in saying he found out about the scheme through MSE and then approached his water company who said he was due the refund.
He said: "My water company said I should've been on this scheme from 2019 and back-paid me £1,053.
Read more in Money
We won £182M EuroMillions jackpot… but it all ended in devastation
Big bargain shop chain 'to open' 28 new stores in huge expansion plan
"It's not usually back-paid, but I complained about my high usage several times over the years and I was never advised of WaterSure.
"It said I should have been asked, and apologised. I'm over the moon! Thanks MSE."
What is the WaterSure scheme and who is eligible?
WaterSure is a scheme where certain households can get help paying for their water bills.
Essentially, your water company caps your bills based on the average price other customers pay.
Most read in Money
Most 'expensive home in the world' is in the UK – beating New York and Japan
I tested supermarket pies and the best cost just £1.25 – it's as good as the pub
Big bargain shop chain 'to open' 28 new stores in huge expansion plan
I'm living in a skip – I pay just £50 a month but it's missing key features
If you are already using less than the cap, you will be charged the lower amount.
The maximum amount you could pay will depend on where you live, as the help is administered by your water company.
There's certain eligibility criteria you have to meet to get the help. To qualify, you need to:
be on a water meter, or have applied for one and be waiting for it to be installed
be on certain benefits
have the need to use lots of water
The list of benefits that qualify you for help through the scheme are:
Universal Credit
Pension Credit
Housing Benefit
income-based Jobseeker's Allowance
Income Support
income-related Employment and Support Allowance
Working Tax Credit
Child Tax Credit awarded at a rate higher than the family element
You will class as needing to use lots water if someone in the household has a medical condition that requires using a lot of water.
Or, if you have three or more children under 19 who are in full-time education.
Some medical conditions that might require you to use a lot of water include eczema, psoriasis or varicose ulceration, abdominal stoma and Crohn's disease.
The full list of medical conditions can be found on the Consumer Council for Water's website.
How do I apply?
The application process for WaterSure will vary depending on where you live. That's because you have to apply through your local water company.
But in most cases you will have to fill out a form and supply evidence that you qualify, such as a copy of your benefit award notice.
Read More on The Sun
I'm a fashion expert and these 5 styles of trainers make you look frumpy
Martin Roberts breaks down in tears as he announces death of father
You will need to provide evidence of the medical condition from your doctor or GP too.
Households in Wales can apply for help through the Welsh Water HelpU scheme. You can apply online.
Source: Read Full Article