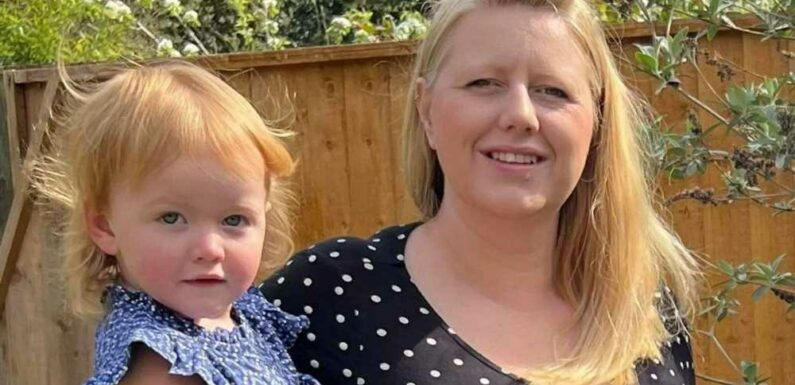 A MUM was shell-shocked when eggs she ordered from Sainsbury's to bake her daughter's birthday cake were substituted for five Cadbury creme eggs. 
Jeanette Pounds, 37, needed 15 of the supermarket's free-range product to make the chocolate cake for her daughter Grace's third birthday party earlier this month.
But none were available andshe found it hilarious when the delivery driver turned up at her home in Byfield, Northamptonshire, with the chocolate Easter product instead. 
Medical secretary Jeanette, who is currently on maternity leave, told The Sun: "I know there's an egg shortage and I've had substitutions before.
"It's usually a smaller box – they've never been substituted for creme eggs!
"It really made my day when I saw them. 
READ MORE ON MONEY
I went from being £10K in debt to a millionaire at 30 – here's how I did it
Tesco shopper 'clears shelf' for 6p as others urged to check their receipt
"My husband said we could have put them in her lunch box for pre-school but it's too unhealthy as a snack – we probably would have been told off so we sent them back."
When she realised the error, she had to make a 45-minute round trip to her nearest Tesco to pick up the eggs she needed. 
The mum-of-four, who had twins last year, added: "It frustrated me a little because we rely on deliveries because we live in such a small village. But it was just really funny."
And she said the delivery driver was just as surprised and found it just as funny that someone had made that substitution.
Most read in Money
UK's 50 best gastropubs for 2023 are revealed – does your boozer make list?
List of Wetherspoons pubs up for sale in the UK – is yours at risk of closing?
Dad saves £750 by turning off energy 'guzzling' appliances – see the worst ones
Full list of over 250 postcodes getting £75 cold weather payments
She left a jokey review on Sainsburys' Facebook page, writing: "Sainsbury's, I have a great sense of humour. I have to say this really made my day when I saw this substitute this morning!
"I'm pretty confident I will achieve a runny yolk if I hard boiled them though!"
Sainsbury's replied: "Hmm, I don't fancy those on toast… Sorry about the odd substitute! Did you return them to our driver for a refund?"
Jeanette, known to friends as Jet, confirmed she had and popped to Tesco to get some actual eggs, responding: "I don't know? It could be the start of a new food revolution?! 
"As much as I was eager to try them as an egg substitute for a cake, I thought it best to pop to Tesco and get some chicken laid eggs."
She added to The Sun: "I was disappointed Sainsburys didn't carry on the bater and come up with some recipe suggestions with creme eggs!"
Sainsbury's has been approached for comment.

Source: Read Full Article