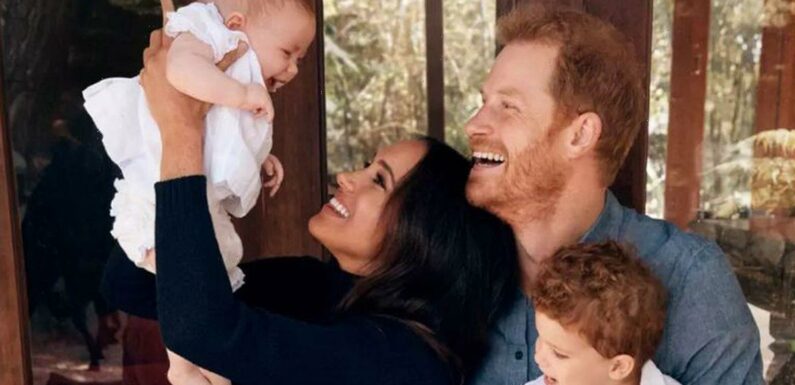 Prince Harry, 38, and Meghan Markle, 41, have christened their 21-month-old daughter, Lilibet, in a private ceremony at their family home in California.
It has been confirmed that the couple held a small and intimate christening for their daughter, 1, at their £11m mansion in Montecito, where the couple permanently relocated to in 2020.
A spokesperson for the couple confirmed that: "Princess Lilibet Diana was christened on Friday, March 3 by the Archbishop of Los Angeles, the Rev John Taylor."
After her grandfather, King Charles, inherited the throne from the late Queen Elizabeth II, Lilibet inherited the title of Princess by default – and her parents seem to have begun using it already.
It's been reported that Meghan's mother, Doria Ragland, and celeb pal and rumoured godfather Tyler Perry were both in attendance at the small ceremony.
Tyler flew in from his base in Atlanta, Georgia to be there in person and even brought a ten piece gospel choir with him for the trip, who entertained the party with renditions of This Little Light of Mine and Oh Happy Day.
After the religious ceremony, the guests enjoyed an afternoon of food, fun and dancing – and apparently Meghan and Harry's eldest, Archie, 3, treated his little sister to a dance.
There are thought to have been between 20 and 30 attendees in total.
However, Harry's family were notable in their absence.
It's been reported that invitations had been extended to Harry's father and stepmother, King Charles III and Queen consort Camilla, as well as his brother Prince William and his wife Kate Middleton – but none of them came.
It comes after the couple confirmed that they had received an invitation to Charles' upcoming coronation, but have yet to decide whether or not to attend.
One royal expert has already predicted that the couple will use their recent eviction from Frogmore cottage, which they lived in as working royals and have recently paid the crown back for renovations on, as an excuse not to attend.
Harry's cousin, Princess Eugenie, and her husband Jack Brooksbank are thought to have already set up home in the royal residence.
It's now not clear where Harry and Meghan would stay if they do choose to attend but rumours are rife that they may be offered Prince Andrew's old apartment.
The coronation is set to take place on May 6 2023.
READ MORE:
Source: Read Full Article