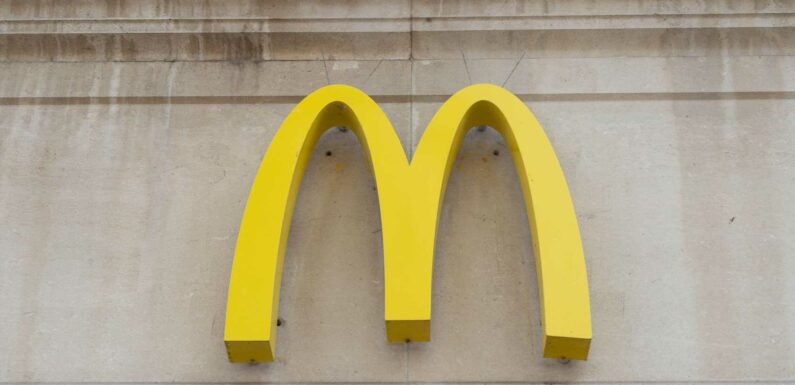 MANY shops, restaurants and retailers are planning to close on Monday, September 19 in respect for Her Majesty Queen Elizabeth ll.
The Palace announced on September 8, 2022 that Britain's longest-reigning monarch had passed away aged 96.
Is McDonald's open on the day of The Queen's funeral? 
McDonald's will close all of its restaurants as a mark of respect on the day of the Queen's funeral until 5pm.
None of McDonald's 1,300 branches in the UK will open on Monday, September 19, from midnight until that point.
The fast food giant confirmed the news on Twitter.
Read More McDonald's
McDonald's fans baffled after discovering its tables have a secret function
What's on the McDonald's breakfast menu?
It said: "In honour of Her Majesty Queen Elizabeth II and to enable everyone at McDonald's to pay their respects, our restaurants across the UK will be closed until midnight until 5pm on Monday September 19."
It means you'll want to check your local branch to see what time it will reopen before travelling.
You can check where your local McDonald's restaurant is using its restaurant checker tool on its website
Most read in Money
Full list of shops, pubs and restaurants that WILL be open on Queen's funeral
Octopus Energy to tackle standing charges – and offer payment holidays
We paid up to £400k for our dream homes but what we got is nightmare
Cash-strapped couples could get up to £2,500 in bill boost this Friday
Are shops closed today?
Shops do not have to close today, but some may choose to do so out of respect.
Some retailers may choose to operate reduced hours too.
Selfridges closed its stores in London, Manchester and Birmingham on Friday but reopened them for the weekend.
French Connection, which runs 26 shops across the UK, also closed their stores on Friday following the death of the Queen.
A spokesman said: "Following the sad news of the passing of Queen Elizabeth II, we will close the doors of all our French Connection stores on Friday September 9.
"Our thoughts are with the royal family at this time."
Some French Connection stores may be open again today – it's best to call up your nearest one first to check.
Historic London department store Liberty was among the first to confirm it would not open on Friday.
The Soho-based retailer said: "Our heartfelt sympathy and thoughts are with the royal family at this sad time."
Liberty stores reopened again on Saturday.
But most other high street retailers are operating as normal.
What bank holidays are left in 2022?
Here is the full list of upcoming 2022 Bank Holidays in England and Wales.
Dates in Scotland and Northern Ireland may vary.
Tuesday, December 26 (Boxing Day)
Monday, December 27 (Christmas Day – substitute)
Read More on The Sun
Charles' staff left heartbroken as they're axed during Queen church service
Mystery as Queen's undertaker removes hearse window ad during six hour drive
Brits are getting one extra bank holiday on December 27 as Christmas Day falls on the weekend.
Source: Read Full Article