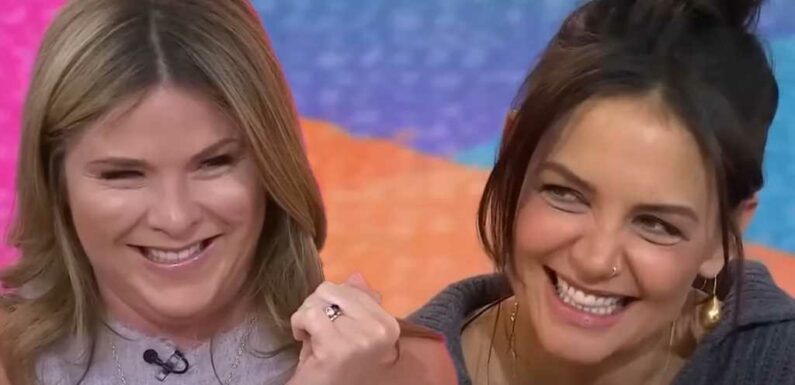 Holmes had reached out to Bush Hager — who was First Daughter at the time — while researching for her role in the 2004 film, "First Daughter."
Jenna Bush Hager and Katie Holmes are taking a walk down memory lane.
During Wednesday's episode of "TODAY with Hoda & Jenna," Bush Hager and Holmes recalled the time back in the early 2000s when the latter reached out to the former to pick her brain while preparing for her role in 2004's "First Daughter."
At the time, Bush Hager was a first daughter as her father, President George W. Bush, was POTUS back then. The TODAY host shared that she was in college when she received a phone call from Holmes, however, Bush Hager didn't answer — and never responded to the actress.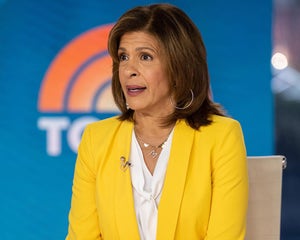 Hoda Kotb TODAY Absence Due to 'Family Health Matter'
"When you research a role, you research a role. And I don't know if you remember back when you played 'First Daughter' … I want to bring you back cause that was very important. So here it is. Jenna so happened to be a first daughter during this time," Hoda Kotb said to Holmes, before asking her, "Katie, in your research, did you ever reach out to a young lady named Jenna Bush? And try to get a little intel info?"
"I believe I did," Holmes replied with a smile.
Bush Hager explained what she was doing around the time Holmes called her — and coincidentally, she was watching her on screen.
"I was with my college roommates," she recalled to Holmes and her "Rare Objects" co-star, Julia Mayorga. "We were watching 'Dawson's Creek' — I'm not joking — We turned it off, and I'm like, 'Who called me from…' and I lived in Texas, 'Who called me from LA?'
"[I] listened to the message, and it was Katie, and I was too embarrassed," Bush Hager continued. "I mean, also, had you come and done research, she would have been like, 'Wow, this is quite boring.'"
The television personality jokingly added that she had never had a romance with a Secret Service agent — unlike Holmes' character in "First Daughter."
"I never fell in love with a Secret Service man," Bush Hager said. "But I did have a friend make out with one."
She went on to apologize to Holmes for not calling her back at the time, to which Kotb asked her co-host, "Why, because you were embarrassed?"
"Well, my real life didn't really match the movie," Bush Hager replied. "The research you would have learned would have been kind of gross."
"It was such a fun movie to do," Holmes recalled, before praising Bush Hager. "And I was looking to you … I just felt like, 'What is that like?' To carry that — you've carried it so beautifully."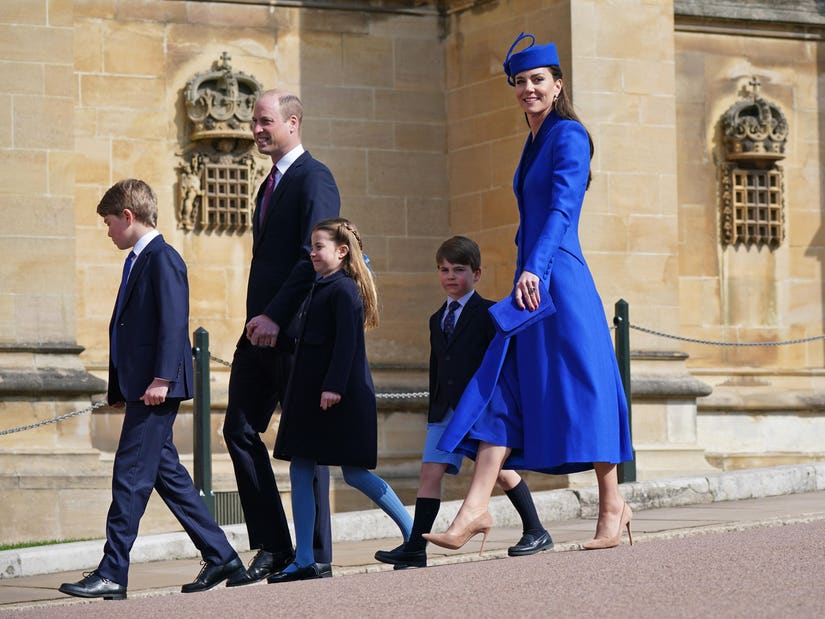 Source: Read Full Article