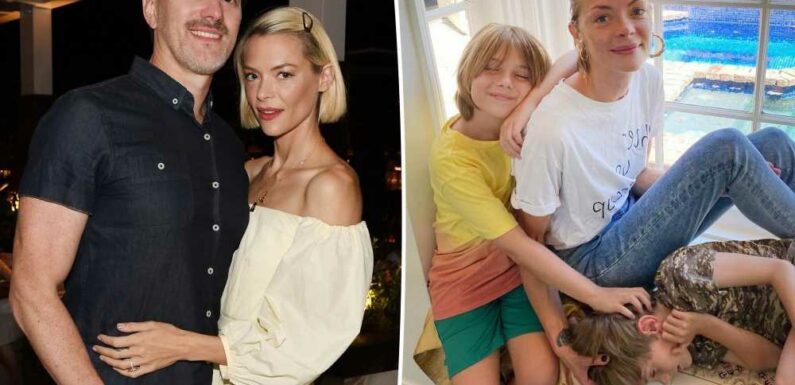 More On:
kyle newman
Jaime King's estranged husband Kyle Newman welcomes baby with his girlfriend
Jaime King blasts ex Kyle Newman's request for sole physical custody of kids
Kyle Newman claims estranged wife Jaime King is a 'chronic drug addict'
Jaime King granted temporary restraining order against husband Kyle Newman
Kyle Newman claims Jaime King won't pay him court-mandated child and spousal support, so now he's broke.
The "Fanboys" director filed court documents, obtained by Page Six, alleging that the "White Chicks" star hasn't paid the base amounts of $429 per month in child support or $1,000 per month in spousal support ordered by the court back in April.
Newman, 46, claims his estranged wife, 43, has taken $500,000 from their community property retirement accounts and alleges that King put their family house up for sale without his consent.
He further alleges that the proceeds from the house, totaling about $1.75 million including the sale of furnishings, have been frozen.
Once the breadwinner, Newman claims he had to give up his career to become a full-time dad to the former pair's children, James, 9, and Leo, 7.
Newman is requesting King to pay more than $700,000 in legal fees and costs from the proceeds of the sale of the home, and is requesting the judge hit her with a $50,000 fine.

The "White Chicks" star filed for divorce from Newman in 2020.
jaime_king/Instagram

The "White Chicks" star filed for divorce from Newman in 2020.
jaime_king/Instagram
Heather Dubrow claims Erika Jayne gave her the cold shoulder during BravoCon
View Slideshow
Source: Read Full Article