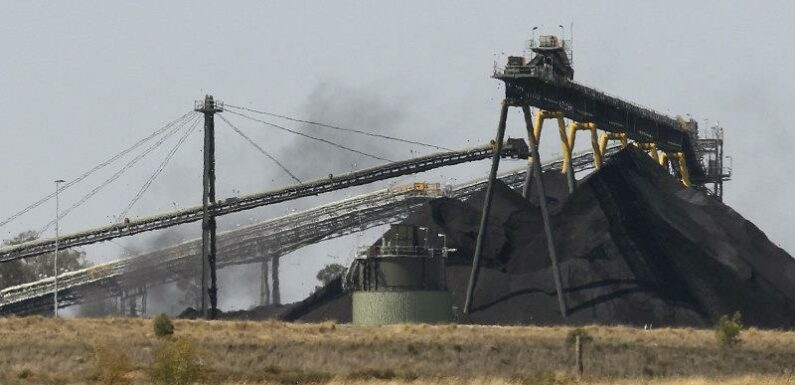 Approval of almost 20 major coal and gas proposals across Australia, including more than a dozen in Queensland and a handful in NSW and WA, will be reassessed by the federal government to include the projects' climate impacts.
The Environment Council of Central Queensland (ECoCeQ), represented by Environmental Justice Australia, launched the legal intervention to reassess 19 projects in July. A spokesperson for Plibersek said 18 of the projects had met the requirement for reconsideration.
Almost 20 major coal and gas projects will be reassessed by the federal government.Credit:AP
"As this is a legal process, and the minister is the decision maker, she is unable to make public comment at this time," the spokesperson said.
ECoCeQ President Christine Carlisle said previous ministers had failed to consider climate change impacts, including animals, plants and places that could be harmed by a coal or gas proposal.
"Assessing the risks and harm of new coal or gas should account for all the evidence, including how it would contribute to climate breakdown," she said.
"The climate impact of each of the proposed mines and gas fields will devastate Australia's living wonders. Every single one will have immense and irreversible impacts on the animals, plants and places that we want our children and their children to know and love."
As part of the case, the ECoCeQ provided the government with more than 3000 documents, including fire maps and reports that outlined the impact of climate change on ecosystems.
Environmental Justice Australia principal lawyer Hollie Kerwin said the decision had been made using a rarely used provision of the Environment Protection and Biodiversity Conservation Act to make sure the application of environmental law in Australia accounts for the reality of climate change.
The public is invited to make submissions which will be considered by the minister in the new year.
Earlier this year, a federal court found that then federal environment minister Sussan Ley did not have a duty of care to protect young people from climate change harm when considering fossil fuel projects such as mines.
The reasons included that the control of emissions and the protection of the public from personal injury caused by the effects of climate change were not roles that Parliament entrusted to the minister under current laws.
Australia needs to quickly ramp up the production of critical minerals used in clean energy technologies for the world to avoid the worst outcomes of global heating but the door has shut on new gas projects or coal mines, according to the International Energy Agency.
A guide to the environment, what's happening to it, what's being done about it and what it means for the future. Sign up to our fortnightly Clear Air newsletter here.
Most Viewed in Environment
From our partners
Source: Read Full Article