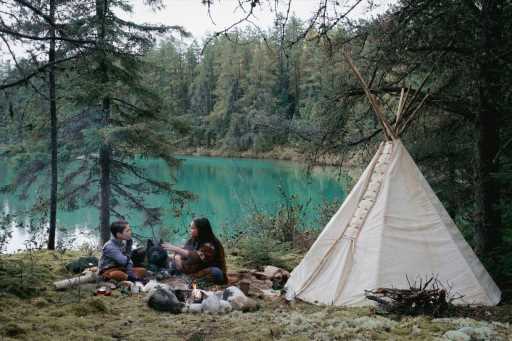 LevelK has boarded "Adventures in the Land of Asha," a Canadian family film which marks the feature debut of Sophie Farkas Bolla.
The film is produced by Hany Ouichou ("I'll End Up in Jail") and Kim O'Bomsawin ("Je m'appelle humain"). It will have its world premiere at Montreal International Children's Film Festival and its International Premiere at Buff Film Festival. LevelK is handling worldwide sales on the movie.
On a cold winter's day in 1940, Jules and his family move to live with his uncle, mayor of a settler's village in northern Quebec. He is banned from school because of his rare skin disease. From that moment on, his greatest wish is to be cured. When his dog Spark runs away into the wild forest, Jules has no choice but to look for him. On his way, he meets Asha, a mysterious young indigenous girl. Together, they venture to the other side of the forest, where nature reveals itself full of life and secrets.
The cast includes Alex Dupras ("Dis-moi pourquoi ces choses sont si belles"), Gaby Jourdain and Kevin Papatie.
"When I was little, I spent my summers in the country playing with my sisters in the woods behind our house. Imagination was king and our adventures were limitless," said Bolla. She said she spent time with her grand-father, a Hungarian political refugee who had reinvented himself as a real estate developer. "Back home we would go on treasure hunts with the subdivision plans I found in his office. But when the lots were sold and the trees cut down, I felt helpless faced with this reality," Bolla continued.
"Adventures in the Land of Asha" was written by Sophie Farkas Bolla and Sarah Lalonde ("Amélie et Compagnie"), produced by Hany Ouichou ("I'll End Up in Jail") and Kim O'Bomsawin ("Je m'appelle humain") for Luminous beasts, Terre Innue, Coop Video Montreal with financial support from SODEC, Téléfilm Canada, Shaw Rocket Fund, Harold Greenberg Fund, Provincial and Federal Tax credit, Maison 4:3 (local distributor), CALQ (Québec Art Council).
Read More About:
Source: Read Full Article