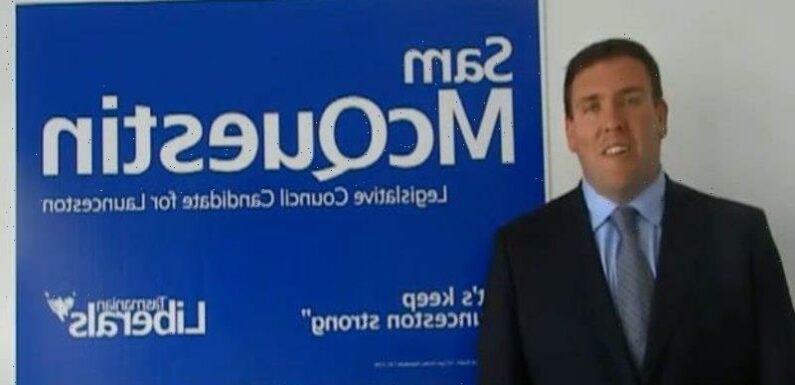 Victorian election 2022
The Victorian Liberal Party's director has quit and said he and outgoing leader Matthew Guy battled "internal challenges" in the months before the party's disastrous election result on Saturday.
In a statement obtained by The Age, McQuestin said he advised state president Greg Mirabella on October 21, just before the election campaign began, that he would not continue in his job after November 26. This occurred during a period of internal instability, during which party officials blamed internal enemies for leaking damaging information.
State Liberal director Sam McQuestin has quit after the party's election defeat.Credit:The Age
"While the election result was not what we wanted, it is a credit to the campaign team, Liberal leader Matt Guy and Nationals leader Peter Walsh along with their director Matt Harris that despite internal challenges, we were able to achieve a 3.5 per cent swing towards us, and likely improve our position in terms of seats," he said.
Tensions have been high between McQuestin and top administrative committee members, including Mirabella, in recent months.
For weeks before the election, there had been speculation that Mirabella would sack McQuestin, a move that was ultimately opposed by Guy, according to several senior Liberals.
In October, The Age reported McQuestin had threatened to quit.
Liberal campaign officials blame internal enemies for a series of damaging stories that hurt the state campaign, including the scandal surrounding Guy's chief of staff, the resignation of the party's internal lawyer and upper house candidate Renee Heath's links to a controversial church.
McQuestin's statement continued: "I would like to thank all of those who provided me with their support and loyalty over the three years I had the honour of being state director."
"Clearly, the Victorian division of the party is facing some significant challenges and I wish my successor – whoever they might be – all the very best."
In an email to party members on Monday, Mirabella said there had been some positive aspects of the election result – including swings in Melbourne's western and northern suburbs and fending off challenges from teal independents – but it was disappointing overall.
Newly installed Victorian Liberal Party president Greg Mirabella.Credit:Alex Ellinghausen
"Can I simply say this: there is a need for fundamental reform of the division, at all levels. I will have more to say on this over coming weeks," he said.
"Our overall result is not what we wanted. Any loss is tough. This one is tougher because we were all imbued with a dedication to change the government of this state, and an expectation that we could make serious inroads. We achieved neither.
"On a personal note, on behalf of the candidates and the parliamentary team, I cannot thank you enough for all of your efforts and passion over these past few weeks."
The Morning Edition newsletter is our guide to the day's most important and interesting stories, analysis and insights. Sign up here.
Most Viewed in Politics
From our partners
Source: Read Full Article